Saido Berahino advised against West Brom strike by Gordon Taylor following failed Tottenham move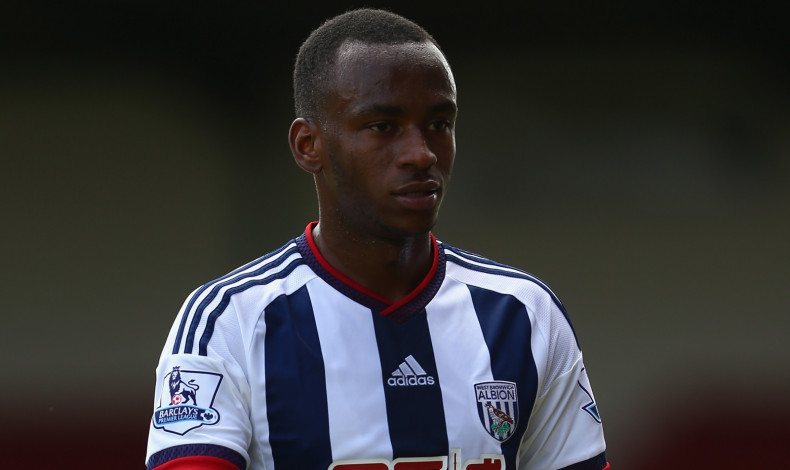 Professional Footballers' Association (PFA) chief executive Gordon Taylor has attempted to discourage Saido Berahino from going on strike, confirming that his organisation has approached West Brom in order to offer their help in attempting to resolve an increasingly ugly situation.
Having been linked with a potential move to Tottenham throughout the summer after scoring 20 goals in all competitions last season, the 22 year old submitted a transfer request last month in order to help force a move. He was left angered after it was turned down and the Baggies subsequently rejected two more bids for his services, allegedly reaching £25m ($38.1m), on transfer deadline day.
"Sad how i cant say exactly how the club has treated me but i can officially say I will never play Jeremy Peace," a frustrated Berahino, who started West Brom's opening two matches of the season against Manchester City and Watford before being omitted from Tony Pulis' matchday squad for their next three outings, vowed via his official Twitter account on 1 September.
Chairman Peace subsequently released a statement in which he criticised Tottenham's flawed transfer approach and bemoaned the fact that his club were left to "repair the damage" that such an unfortunate episode had inflicted, with Sky Sports suggesting that the player had been given extra time off as a result and did not have to report back for training until next week.
The fact that Berahino is yet to delete the tweet that effectively declared his intention not to play for West Brom again hints that he may fully intend to carry out such a threat, although Taylor believes he would be better served by continuing to play.
"Players know if they come to the end of a contract they have that right to move but if it's during a contract there are other factors involved and it can't be taken for granted," he was quoted as saying by Reuters. "It's always better for players to be playing.
"Things can be said in the heat of the moment and contracts work both ways but players need to play and keep fit. Hopefully he has an international future as well, so just for the sake of the lad as well as the club we're hopeful it can be resolved."
Berahino's latest social media post pictures him seated on a plane with no accompanying caption, which has drawn one or two inevitably frustrated reactions from disgruntled West Brom supporters. Taylor, meanwhile, hopes that his decision to let off rage in a very public forum will be understood as he seeks to find a quick resolution to the saga before it escalates any further.
"Young men are young men and sometimes things are said which are regretted," he added. "We're in a world of social media and a lot of our young players are expected to have old heads on young shoulders and sometimes can let off steam. People get disappointed and sometimes things are done that, on reflection, wouldn't be out in the public domain and we're hoping that situation will be understood.
"We have approached the club, we have dealt with them on similar issues in the past, and offered to help resolve the matter, both for the club's sake and the player's sake. We're available to help resolve matters if needed but I'm hoping we won't be."