Follow live coverage of deadline day in the summer transfer window here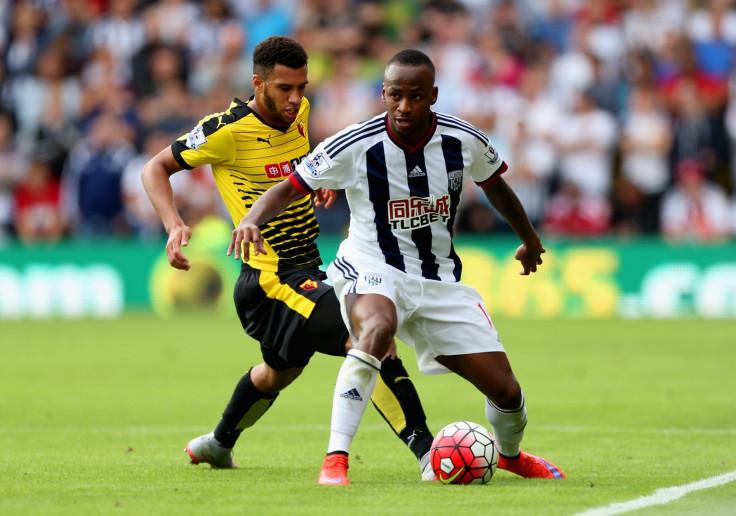 The protracted transfer saga involving Saido Berahino has ended on a predictably sour note, with the West Brom striker producing a tweet that appears to suggest he will not play for the club again and with chairman Jeremy Peace publicly criticising Tottenham's transfer tactics.
With the misfiring Roberto Soldado having been sold to Villarreal, Emmanuel Adebayor no longer considered a viable first-team option and Harry Kane yet to get off the mark this season after his hugely surprising 31-goal haul last term, the addition of a new striker to supplement the arrivals of Clinton Njie and Heung-Min Son appeared a necessity for Mauricio Pochettino heading into deadline day.
Tottenham had already seen two bids for Berahino rejected in August as West Brom stood firm on their valuation of the 22-year-old, but reportedly reignited their interest by submitting two more quick offers with just hours to spare. Neither of those approaches, reported by The Guardian to be worth in the region of £18m ($27.5m) and £22m respectively, appeared to entice the defiant Baggies, however, leading to a furious reaction from the player himself.
"Sad how i cant say exactly how the club has treated me but i can officially say i will never play Jeremy Peace," a disgruntled Berahino remarked to his social media followers.
West Brom have previously made little secret of their displeasure at Tottenham's sustained interest, with Peace last week affirming his respect for opposite number Daniel Levy but also bemoaning the fact that his strategy, if successful, would have left little time for a suitable replacement to be found.
With the window now shut and Berahino making his frustrations crystal clear, the chairman has once again spoken out on the situation without holding back on how he has perceived Tottenham's agenda.
"We have a key player who has been very unsettled by antics which were designed to get him out of our club cheaply," he told West Brom's official website. "Those tactics have continued despite my making our position clear in my first conversation with Daniel Levy on this subject in mid-August.
"I said selling Saido so late in the window was not on our agenda. Tottenham's offers failed substantially to reflect Saido's true value while the timing made no allowance for our own recruitment of a suitable replacement for a proven Premier League goalscorer.
"Saido has been unsettled to the point where our head coach has not felt able to select him for our last three games. We are now left with the task of repairing the damage created by this unfortunate episode."