Sainsbury share price down on FTSE 100 despite FY profit rise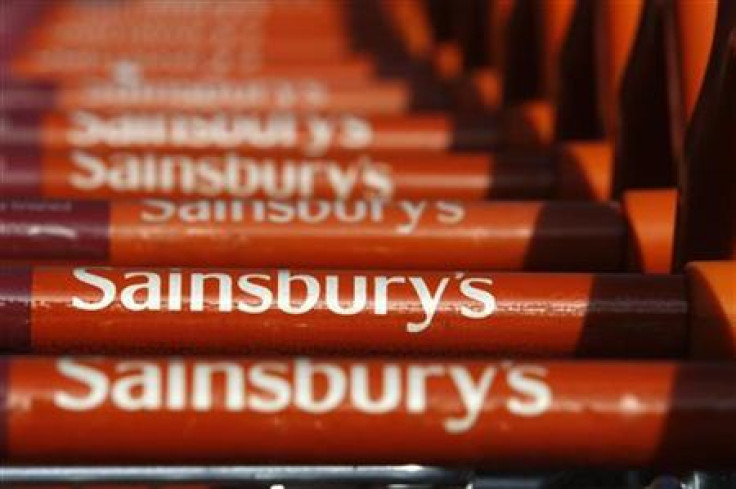 Shares in Sainsbury's were down on the FTSE 100 in morning trading after the supermarket chain reported a rise in sales and pre-tax profit in the full year ended 19 March.
Total sales including VAT and fuel increased 7.1 per cent to £22.9 billion, while underlying pre-tax profit rose nine per cent to £665 million.
Following the results Sainsbury said that it would be raising its full year dividend 6.3 per cent to 15.1 pence per share.
During the year-long period weekly customer transactions rose from 20 million to 21 million, while the group also created 6,000 new jobs.
The group added that it had increased market share, despite a "challenging environment" and had managed to offset inflationary increases with cost savings.
Justin King, Chief Executive of Sainsbury's, said, "Sainsbury's has continued to perform well. Customer numbers are at an all-time high of 21 million transactions every week, which is up one million on last year, a clear indication of our growing universal customer appeal across all channels. We have added gross space of 1.5 million sq ft to our store estate, creating over 6,000 new jobs with Sainsbury's. Strong sales growth, combined with productivity savings and tight control on operating costs, have helped to deliver good profit growth. Our colleagues continue to deliver great service, exceeding our stretching customer service targets, and we are delighted to be paying our colleagues a bonus of around £60 million."
"We expect the economic environment to remain uncertain over the coming year. We remain confident that our strategy, alongside continued strong operational performance, will enable the business to make further good progress."
Richard Hunter, Head of UK Equities at Hargreaves Lansdown Stockbrokers, commented, "Sainsbury has exceeded market expectations with a robust set of numbers, even though uncertainties remain.
"The year-end fillip of good weather and extra Bank Holidays has fed straight through to boosting sales, whilst the company claims to have increased market share. Elsewhere, Sainsbury is positioning itself for further growth, especially in the areas of convenience stores, online business, and an increasing move into non-food products. Its property management focus has also been a positive contributory factor. On the downside, the wider economic uncertainty remains and cheaper selling prices do not always equate to higher profits, since profit margins become squeezed. From an investment perspective, two overarching concerns remain in the form of the group's lack of geographical reach as compared to some of its rivals, and the unclear longer term plans of the Qatari shareholding.
"In all, investors have tended to look elsewhere for exposure to this sector, where prospects for growth seem more defined. The shares have lost 5% over the last six months, during which time the wider FTSE100 has added 3.5%. On balance, the market consensus is that Sainsbury remains a weak hold, despite the promising results today."
By 08:45 shares in J Sainsbury were down 0.36 per cent on the FTSE 100 to 354.50 pence per share.
© Copyright IBTimes 2023. All rights reserved.