Bloomsbury publishing, the FTSE-listed company that publishes JK Rowling's Harry Potter books, said it posted an increase in revenues for the year up to the end of February. It attributed this increase primarily to the sales of Harry Potter books that more than doubled in 2015.
The London-headquartered company added that its latest illustrated version of Harry Potter And The Philosopher's Stone witnessed high demand from Potter fans last year. This, the company said, helped its children's division post annual sales of £41.8m (€54.5m, $61.13m), a 57% increase from the previous year.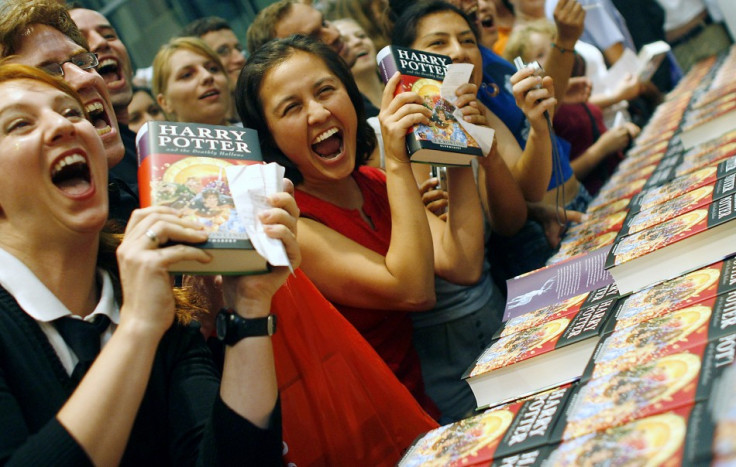 The seven-book Harry Potter series was first published in 1999. While it continues to be a consistent best-seller, fans are said to be awaiting the publication of Harry Potter And The Cursed Child in July of this year. This is expected to be a script that picks up the wizard's life 19 years after the end of the final novel.
With regards to other divisions, its adult books division witnessed a sales increase of 3% to £46m, while its academic and professional products division saw its revenues decline by 9% to £32.7m. Overall, at the group level, annual revenue increased by 11% to £123.7m, while pre-tax profit was 8% higher at £13m for the financial year.
Nigel Newton, chief executive at the publishing house, said, "Bloomsbury has had a very good year with strong revenue and book sales growth, including a significant increase in digital sales. In particular, our children's and educational division delivered an exceptional performance, with its third year of double-digit revenue growth."
Going forward, Newton said that the company would focus on its academic and professional products division. He said the focus would be on digitally generated revenues. "This will lead our repositioning in the market from a primarily consumer publisher to a digital B2B publisher, whilst continuing our long track record of huge bestsellers in the adult and children's markets which remain a very important part of Bloomsbury's mission", Newton added.