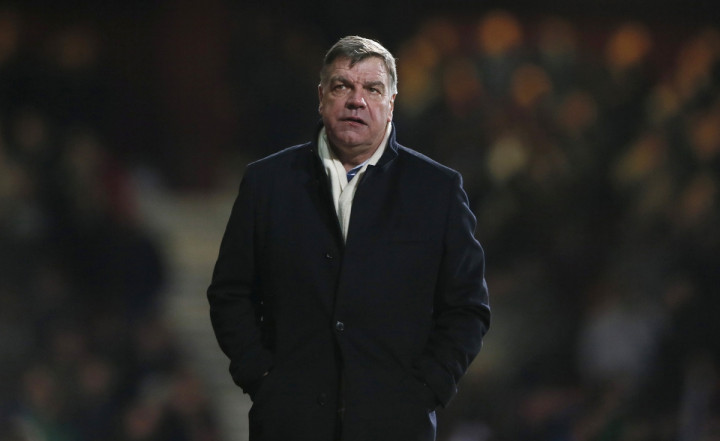 West Ham United manager Sam Allardyce fears a backlash when his side face Manchester United at Old Trafford on Saturday.
The 20-times English champions suffered a 5-3 defeat at the hands of Leicester, despite leading the match 3-1 after an hour mark. United conceded four goals in the space of over twenty minutes, which resulted in their second league defeat of the season.
West Ham come into this clash after registering a 3-1 victory over Liverpool at home last weekend. Allardyce targets to take a point from the Hammers trip to Old Trafford as he is aware that Louis van Gaal's side will be looking for nothing less than a win on Saturday.
"No [It is not the right time to face United]. I'm thinking a backlash. I think that because of the determination of the Manchester United players and the fact they are playing at Old Trafford," Allardyce told Sky Sports.
"I know there's quite a lot of new players playing there but certainly the demand of Manchester United is huge and they'll be really fired up to make sure that they try and perform like they did against QPR and beat us."
"They will be pretty down about that performance they gave at Leicester and they will be hurting and they know the only way they can put that right is to get out onto the field and punish us for it - so we will have to be careful about that."
"A draw would be great for me, anything more than a draw would be outstanding as far as I'm concerned."
"They (the West Ham players) have got to look forward to a tough game at Old Trafford now and test their skills and test their ability at a stadium that can obviously be daunting for some players."
"Hopefully our new players won't be daunted about the prospect of playing at Old Trafford on Saturday," the West Ham manager concluded.
West Ham are eighth in the table with seven points after five matches. United are two points behind them in the 12th position.