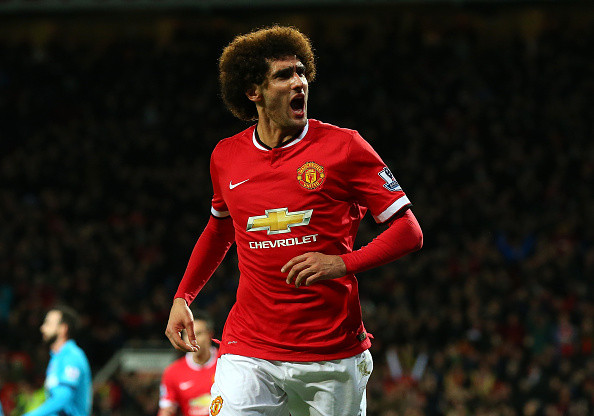 West Ham manager Sam Allardyce has claimed his side deserved the victory over Manchester United as believes just David De Gea's saves and the long balls to Marouane Fellaini led to Louis van Gaal's side rescuing a point.
After De Gea denied the Hammers on several occasions during the first-half, Cheikhou Kouyate put the east London side ahead with a fine volley.
However, Van Gaal's responded by introducing Fellaini with 20 minutes remaining which United salvage a point after Daley Blind scored the equaliser in the stoppage time.
"In the end we couldn't cope with 'long-ball United', it was 'thump it forward and see what they could get'. In the end it paid off. When you've got Fellaini up there it was difficult for us, it's not how you normally see Man United play, but it got them a point in the end," Allardyce said to Sky Sports.
"If you look at the amount of saves David De Gea made today he is probably just as worthy of them getting the draw as Daley Blind getting the equaliser."
Nevertheles, Allardyce points out that Angel Di Maria, Robin van Persie, Wayne Rooney and Radamel Falcao barely threatened goalkeeper Adrian during the 90 minutes prior to Blind's goal.
"The likes of Radamel Falcao, Robin van Persie, Wayne Rooney and Angel Di Maria hardly got a look in," he said.
"The lads are absolutely gutted in there, and so they should be. It was an absolutely fantastic performance and from the point of view where we were at the end, we were going to see it through. It wasn't to be,"
"I think we needed to find the second goal, we had the chance but we didn't do it."