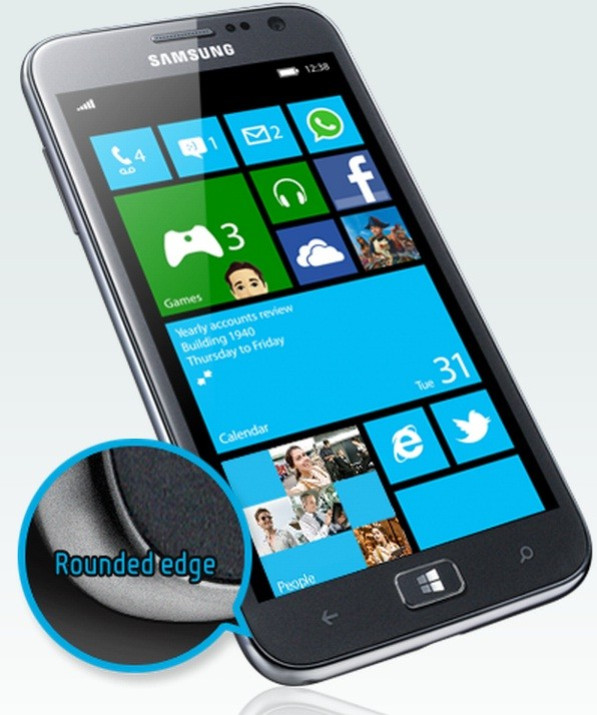 Samsung's Windows 8 smartphone, the Ativ S, is finally available in the UK.
Clove UK lists the 16GB (SIM-free) unlocked model at £442.80, while the same model is available for pre-order at Unlocked Mobiles for marginally less - £424.98. Both the retailers have noted that the first stock will be arriving on 14 December. The Ativ S is also available on Phones4U with contracts to Vodafone and O2. However, first stocks from this source are not likely before 21 December.
Meanwhile, interested users may purchase the smartphone directly from Vodafone, without an upfront payment, for a two-year £33 per month contract. The deal includes 600 minutes of talk time, unlimited texts and 500MB of data, as well as 2GB over Wi-Fi.
The O2 offer is £3 more expensive and for the same contract period but comes with unlimited talk time and texts. However, included data transfer is limited to 1GB.
Prospective consumers can also place an order for the Ativ S with Expansys UK. The device is more expensive here though, retailing at £459.99, and stock is expected by 18 December. The 32GB model is also available but there is no information on price or expected dates.
The South Korean giants were the first to announce a range of smartphones running the new Windows 8 Operating System and the Ativ S, revealed at the IFA Trade Show, features a 4.8in HD Super AMOLED display with a resolution of 720x1280 pixels and a pixel density of 306 pixels per inch (ppi).
The smartphone is powered by a Qualcomm MSM8960 Snapdragon chipset featuring a dual core processor clocked at 1.5GHz. This is paired with an Adreno 225 graphics unit and 1GB of RAM. It has an eight megapixel rear-facing camera and a 1.9 megapixel front-facing camera.
The device runs on a bigger battery than the one in the flagship Galaxy S3 - 2300mAh. And the key difference between Samsung's Ativ S and units from HTC (the 8X) and Nokia (Lumia 920) is the Ativ supports microSD card for additional storage.