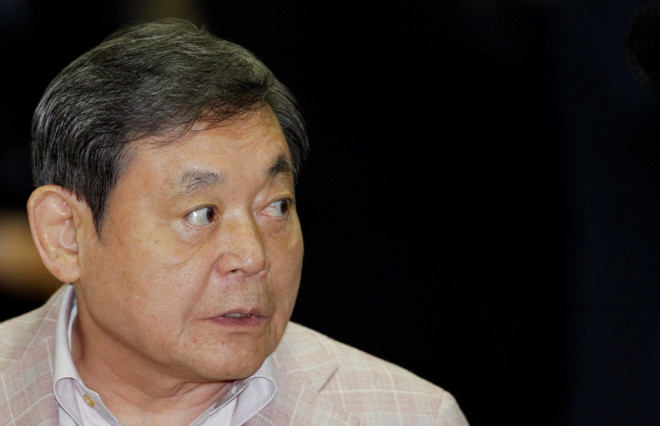 India's highest court has ordered Samsung Electronics chairman Lee Kun-hee to appear before a local court within six weeks to avoid arrest in a decade-old dispute with an Indian supplier over a $1.4m payment.
A two-judge panel of the Supreme Court ruled on 2 April that an arrest warrant issued against Lee, by a local court in Ghaziabad, near New Delhi, would not be executed for six weeks, according to an order posted on the court's website.
Lee, 72, would have to appear before the local court and could seek bail and an exemption from having to appear, the Supreme Court judges ruled.
The Supreme Court's verdict came after an appeal by Lee, who local media said had sought to have the criminal proceedings against him dropped. The Supreme Court rejected his petition.
Samsung and Lee are contesting a complaint that they failed to honour a payment of $1.4m (£840,891, €1.01m) to Indian firm JCE Consultancy. The case has been in the courts since 2002.
Samsung did not offer any immediate comment on the court order.
"We make it clear that we have not expressed any opinion in regard to the merit of the case," the panel of judges said in its order for Lee to appear.
In 2013, India's Allahabad High Court dismissed Lee's plea for quashing the arrest warrant issued against him, referring to the Samsung chairman an absconder and a fugitive.
Lee is South Korea's richest man with a net worth of $11.2bn, according to Forbes.