A botched press release which claimed Samsung Electronics was paying $650 million (£406m) to acquire Swedish biometrics firm Fingerprint Cards has resulted in much confusion and even threatened police involvement.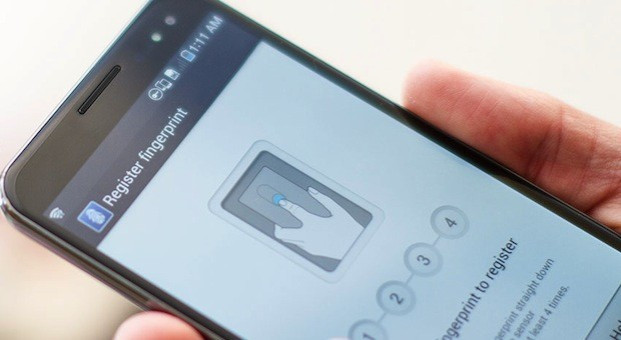 The whole fiasco started on Friday morning when Cision AB, a Swedish distributor of news, published a press release which said:
"Fingerprint Cards AB and Samsung Electronics today announced that they have entered into a definitive agreement under which Samsung will acquire Fingerprint Cards, the leading fingerprint verification company, for $650 million in cash."
This was obviously major news, and several publications ran with the story straight away, reporting it as fact. Very soon after however Fingerprint Cards issued a statement which said that the press release was false.
"A false press release has gone out," Fingerprint Cards CEO Johan Carlström told Reuters. He said that the Swedish company had not had any discussions with the Korean firm.
IBTimes UK contacted Cision for a comment and explanation of what happened, but there was no answer at the company's offices.
Investigating
However, in a phone interview with Businessweek, Helen Rigamonti, director of customer operations at Stockholm-based Cision said: "We are right now investigating what happened. We are looking into our procedures, but we followed all of our security procedures and we can't exactly tell you what happened as of now."
Rigamonti added that Cision had received the press release from a contact person at Fingerprint Card.
This however is not what the Swedish biometrics company says happened and has threatened legal action. In a statement the company said it did not send the press release and would report the incident to the police and the Swedish Financial Supervisory Authority.
"The news in today's media that Fingerprint Cards AB has been acquired by Samsung is incorrect. The previous press release was not sent by Fingerprint Cards AB. Trading in the share has been suspended. What has happened will be reported to the police and to the Swedish Financial Supervisory Authority."
Suspended
Prior to trading being suspended, Fingerprint Card share price had rocketed by over 51% on the news.
When contacted by IBTimes UK, a Samsung spokeperson simply said: "It is not true."
This is clearly an embarrassing situation for Cision, but as the old saying goes "there's no smoke without fire."
It is hard to imagine that this is not true, especially when you consider the details included in the original statement.
Phenomenal
The extensive press release, which can be read here, included comments from Fingerprint Card CEO Carlström as well as Samsung's top man Kwon Oh-hyun, who said: "Swipe sensor technology is phenomenal in every way and are going to be loved by millions of people around the world,"
The interest in fingerprint technology has soared since Apple revealed the iPhone 5s incorporated a fingerprint sensor, called Touch ID, on its home button. According to numerous leaks Taiwanese smartphone manufacturer HTC is set to unveil the large screen HTC One Max this month which will also feature a fingerprint reader.
Samsung is widely reported to be planning to include a similar sensor on its 2014 range of smartphones including the Galaxy S5 and the Galaxy Note 4.
The press release went on to say that Fingerprint Cards would become a separate business division within Samsung, with Carlström will assume the title of president of the Samsung Fingerprint Cards Division, reporting directly to Kwon.
This would suggest that Samsung is planning on making biometrics an integral part of all its consumer electronics in the future.