The vice president of Samsung Digital Imaging, while speaking to Photography Blog, revealed the newly announced Galaxy Camera would be available for purchase in the UK sometime in the middle of October. The suggested retail price is £399.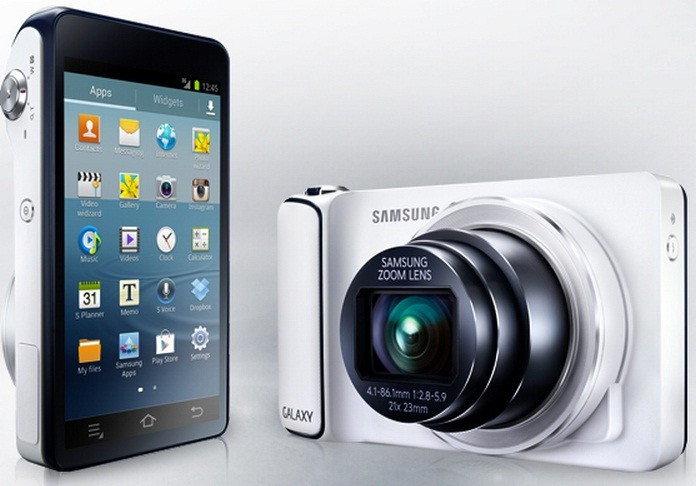 The Galaxy Camera, announced at the IFA Trade Show in Berlin, will run on Android 4.1 (Jelly Bean), a feature that explains why it costs about £100 more than non-Android cameras, like the Samsung WB850F, despite sharing several features. The report also touches on the possibility of a Samsung camera running Windows 8. However, given Android enjoys significantly more global popularity than Microsoft's OS, Samsung will probably stick to the former, for now.
Meanwhile, the new Galaxy Camera has impressive specifications. The device has a 16 megapixel BSI CMOS sensor with 21x optical zoom and the usual add-ons like auto focus, geo-tagging, touch-focus, face and smile detection and optical image stabilisation. It features a 4.8in HD Super Clear LCD screen (720 x 1280p and 306ppi). The camera offers 8GB of internal storage space with support for a microSD card. It will be powered by Exynos 4 quad-core Cortex-A9 clocked at 1.4GHz with 1GB of RAM.
The camera also bundles wireless connectivity and will come with two connectivity options - either 3G or 4G - the Wi-Fi connectivity option is standard on both. The China-manufactured device will come without an S-Pen but will, the Photography Blog interview confirmed, be able to make and receive phone calls (with Skype and a Bluetooth headset).
Finally, there are no plans to release accessories, as of now. However, SH Lim, the vice president interviewed, did admit that depending on demand, the company could release viewfinders and a wide-angle teleconverter.
Speaking at the launch, JK Shin, the president of the IT and Mobile Communications division at Samsung Electronics, described the Galaxy Camera as "opening a new visual communication era".