Samsung has sold 800,000 Galaxy Gear smartwatches in the two months since it was launched, contradicting initial reports claiming it had been a failure.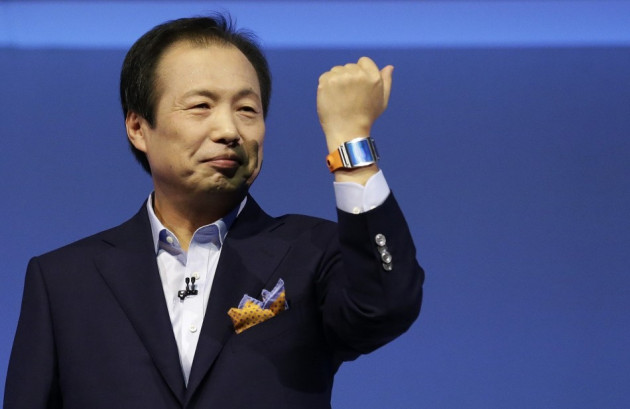 Shin Jong-kyun, president and CEO of Samsung's mobile communications division, said sales had topped 800,000 since going on sale in September - a figure he claims beat the company's own expectations.
It was also said that Samsung would increase its promotion and marketing efforts for the Gear as the Christmas shopping season begins.
The figure is a stark contrast to reports a day earlier claiming the Gear had sold just 50,000 units worldwide, and was now selling between 800 and 900 per day. Originating on the BusinessKorea website, and citing "related industry sources," the report also claimed the curved Galaxy Round smartphone was selling at a rate of just 100 per day.
Samsung's own figures compare favourably to the Pebble smartwatch, which had sold 190,000 units by the start of November, having gone on sale in January.
Poor reviews
Despite months of anticipation claiming the smartwatch will be the next major step in consumer electronics, the Galaxy Gear was met with poor reviews from the technology press. The watch was slated for its poor battery life, unintuitive and inconsistent user interface, and its high price of £300.
Earlier this month, retailer Phones4U started to offer the Galaxy Gear free to customers buying the Galaxy Note 3 on contract, while Geek.com claims a leaked document from US retailer BestBuy states the Gear has a return rate of 30%
The gadget acts as a companion device for a small range of Galaxy smartphones - including the S4 and Note 3 - and can display notifications, emails and incoming calls on its OLED screen; there is also a camera in the strap and a microphone and speaker for making calls.
Although no manufacturer has yet taken the smartwatch industry by storm, Samsung, Pebble and Sony, which produces the SmartWatch 2, are soon expected to be joined by Apple. The California company is widely thought to be developing a smartwatch due to be released next year.