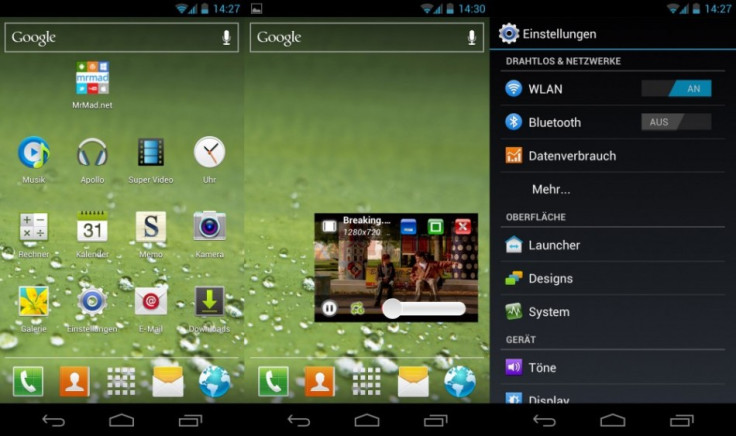 Samsung Galaxy Nexus owners will now have the ability to access some of the finest features of the Galaxy S3 by using an add-on pack. The add-on pack features the TouchWixUX launcher, the Memo app, Galaxy S3 sounds, the Apollo music player, a pop-up multitasking video player, the Galaxy S3 Wallpaper Picker, the Power button menu theme and Memo widget. In addition, sporting features include Flipboard, TouchWiz calculator and the Samsung Digital Clock widget.
The add-on pack is reported to work on CyanogenMod 9- nightly (CM9), Android Open Kang Project (AOPK) and on some other ROMs. XDA senior member, madphone, has taken the plunge in offering the add-on pack that ports the features of Galaxy S3 to the Nexus.
Galaxy Nexus users can access the add-on pack here.
Some of the users who have tried the add-on pack have reported a few bugs and glitches, according to Android Authority. However, in several cases the Galaxy Nexus is expected to run "very smoothly" as well as look a lot like the Galaxy S3. Moreover, the add-on pack has been updated five times which suggests the glitches might have been fixed. The latest update features improved TouchWizUX which includes page indicators on the home screen, upgraded homescreen layout, weather widgets and page indicator in app-drawer.
Thus far, the device has been rooted and its TouchWiz launcher of the Galaxy S3 was ported to the Galaxy S2 by an XDA Forum member named Smando. The launcher is reported to work only on Samsung-based ROMs and those running on the AOSP will not be able to access the launcher. The installation is reportedly easy and there are two options. Users can choose the stock launcher with a 4x5 stock layout launcher or a modified 5x5 launcher.
"We are going to add as much as possible from Samsung's Galaxy S3, so we will end up inspired by nature and made for... robots," claims madphone.
Check out the video of add-on pack: