Ahead of the launch of the Samsung Galaxy S3 next week, the phone's launcher is now available for Galaxy S2 users thanks to the enterprising work of an XDA Forum member.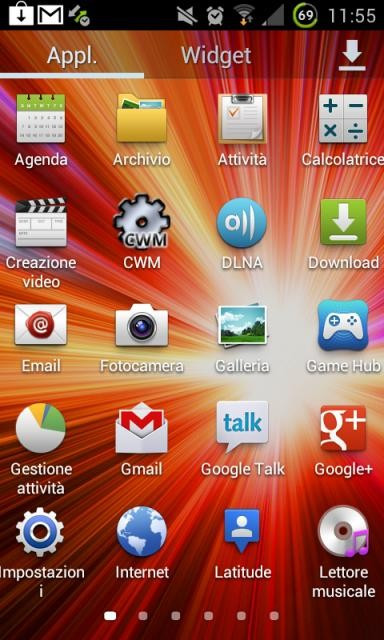 The Samsung Galaxy S3 TouchWiz launcher has been ported to the Galaxy S2 by an XDA Forum member named Smando. The launcher will work only on Samsung-based ROMs, and those running on the Android Open Source Project (AOSP) will not be able to use the Galaxy S3's TouchWiz launcher.
"The launcher looks really nice and is pretty slick," claims XDA Developers. Users can download the launcher which comes in a recovery-flashable update.zip file. The installation is reportedly easy which includes two options. Users can select the stock launcher with a 4 x 5 stock layout launcher (four columns and five rows) or a modified 5 x 5 launcher (five columns and five rows).
The release has already received a few updates which include tweaks to the layout of the widgets page. Users have reported freezing, force closing and other bugs which means the launcher is not a perfect one, yet users can "taste the goodness" of the Galaxy S3 according to Motoring Crunch.
The new TouchWiz launcher on the Samsung Galaxy S3 features the ability to select a default home screen and alphabetical applications grid, according to The Android Soul.
The Galaxy S3 will be officially released on 30 May in the UK, though it will be available in some selected stores from 7pm on 29 May. The most anticipated smartphone of 2012 so far, will be the official phone of the London 2012 Olympics. Samsung has recently taken top spot from Nokia to become the largest phone vendor globally, and the Galaxy S3 is expected to continue this upward trend, if pre-orders are anything to go by.
The device is set to eclipse its predecessor, Galaxy S2. The Galaxy S2 has been the company's best-seller, but the Galaxy S3 could outperform the S2 in terms of sales.
Must Read:
Samsung Galaxy S3: Release date deals