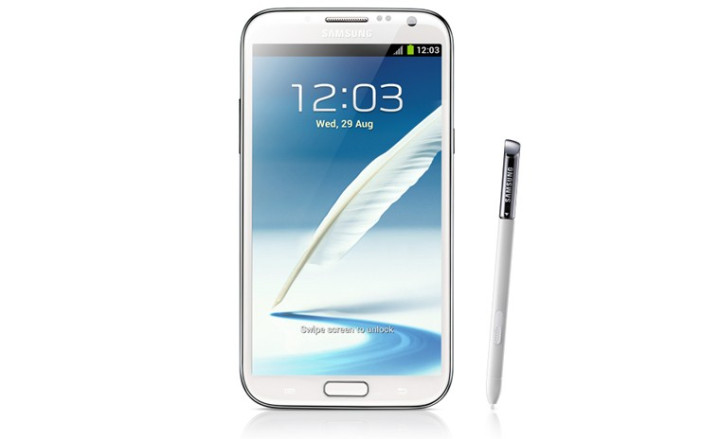 The Samsung Galaxy Note 2 LTE is set to be available as a 4G ready handset in Everything Everywhere (EE) UK from 15 October, according to Pocket-lint.
Other 4G devices such as Galaxy S3 LTE, HTC One XL, Huawei Ascend P1 LTE are on sale via Orange and T-Mobile since 3 October.
The Nokia Lumia 920 and Lumia 820 are set to be available at EE, while Orange and T-Mobile, and iPhone 5 users will be able to switch to the EE plan when the superfast 4G is launched.
As of now, there is no word on the price plans. "We'll have more information on pricing in the coming weeks," said an EE spokesman, according to Tech Crunch.
The Galaxy Note 2 sports a Super AMOLED capacitive touchscreen with a resolution of 1280 x 720 pixels that has a pixel density of 267 pixel per inch (ppi). It runs on the latest Android version, the Android 4.1 (Jelly Bean). It is powered by Exynos 4412 Quad chipset with a 1.6GHz quad-core Cortex-A9 processor.
The Note 2 comes with Li-Ion 3100mAh. It allows for standby time of up to 980 hours on 2G and 890 hours on 3G network. It allows for talk time of up to 35 hours on 2G and 16 hours on 3G networks.
EE will be launching its 4G network on 30 October.
"We are delighted to announce that the official launch of our new customer brand, EE, offering the UK's first superfast mobile 4G and fibre broadband service, will take place on the 30 October 2012," said Olaf Swantee, CEO of EE.
"This is a significant milestone for the United Kingdom, and for the people and businesses of our country who will now be able to enjoy the huge advantages of superfast 4G technology for the first time. We are very proud to be pioneering, innovating and leading our industry in launching 4G for our nation through our new EE brand," said Swantee.