Samsung has beaten compatriot LG to the punch by announcing the Galaxy Round smartphone featuring a large 5.7in horizontally curved screen.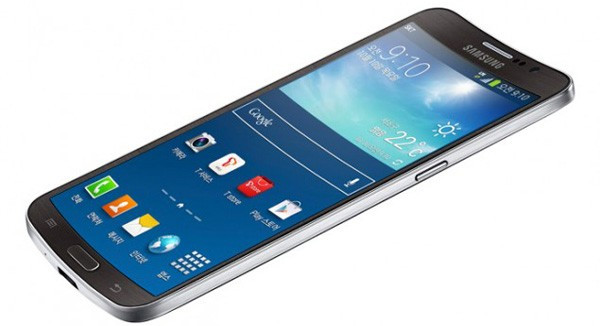 The phone, which has been launched initially only in South Korea, is similar in size to the company's Galaxy Note 3 smartphone but is lighter allowing a more comfortable grip than other flat-screen models on the market, Samsung said in a statement.
Samsung has beaten rivals to the punch once again with the latest in mobile technology, having earlier this year launched the Galaxy Gear smartwatch before any of its rivals. However, like the Gear, a number of analysts believe that this product has been launched simply to test customer sentiment and won't sell in large numbers.
"It's a step forward for having unbreakable gadgets and flexible devices eventually. But for now, the new phone is more of a symbolic product," said Hana Daetoo Securities analyst Nam Dae-jong, adding that Samsung did not yet have capacity for large-scale production of curved touch-screens for the new Galaxy Round.
Samsung has said it has not decided if it will launch the Galaxy Round outside its home territory yet.
Roll Effect
Aside from featuring a curved display, the key feature on the Galaxy Round will be a tilt function which will allow users to see notifications even when the screen is off.
Called the Roll Effect, Samsung said:
"As a result of its unique curved design, users can take advantage of round integration experiences like the Roll Effect. That enables the user to check information such as the date, time, missed calls and battery easily when home screen is off, and the Gravity Effect for creating visual interaction with the screen by tilting the device."
Curved screens
The technology behind curved displays has been around for several years but this is the first time a major manufacturer has launch a product using it. The main problem with the technology has been figuring out how to produce the displays on a large scale at low cost.
Another issue facing manufacturers looking to build devices with curved displays is that batteries will eventually need to match the shape of the screens. Samsung has said the battery in the Galaxy Round is not curved, but last week LG Chem, an affiliate of the smartphone manufacturer, announced it had started commercial production of a curved battery for use in LG's upcoming Flex smartphone
The LG Flex, which is set to be launched next month, will feature a 6in vertically curved OLED display.
wearable tech
The launch of smartphones with curved displays is expected to usher in a new era of wearable technology with smartwatches likely to be the first wave of products we see.

Everyone from Microsoft, Google and especially Apple is said to be working on smartwatch designs, with Apple's so-called iWatch the most hotly-anticipated of them all.
Apple has made no official statement on its plans, but earlier this year CEO Tim Cook said the wearables market was "ripe for exploration, it's ripe for us to get excited about. Lots of companies will play in this space."
Apple is said to have a team of 100 engineers working on the iWatch project and in recent months is said to have made a number of significant hirings in this area. In August Apple hired fitness industry consultant Jay Blahnik, who previously worked with Nike in developing the FuelBand health monitor.