Samsung is "almost ready" to roll out the Android 4.1 (Jelly Bean) update for Galaxy S3, according to reports.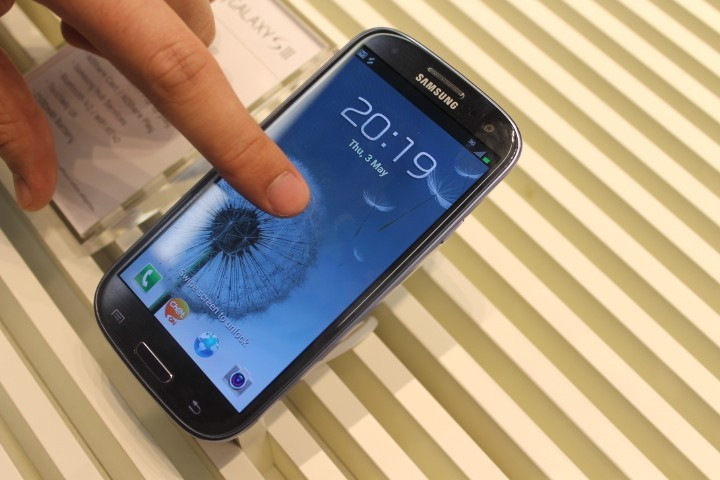 Sources quoted by SamMobile say the exact date is not confirmed yet but the device should receive the update around August or September. If the reports turn out to be true we could soon expect the new OS running on Galaxy S3, but the update for different carriers would vary globally.
Looking at the rest of Samsung's smartphone line-up, it appears as if the South Korean manufacturer is also testing the Android 4.1 update on the Galaxy S2. This will come as good news for Galaxy S2 users as previous reports suggested the Galaxy S2 may not get the Jelly Bean update due to certain hardware limitations. However, according to the insider who spoke to SamMobile, Samsung will update the Galaxy S2 "if the porting to Android 4.1 on the Galaxy S2 goes well."
The Galaxy S2 is already running the Android 4.0 (Ice Cream Sandwich) version of the OS, but, thanks fo the fragmentary nature of Android, it is difficult to predict which phones, manufacturers and/or carriers will update to Jelly Bean.
Back in June, Samsung released a statement claiming it would announce which "additional devices" would be getting the Jelly Bean update. The statement said:
"Samsung will soon announce which additional devices are eligible for the Jelly Bean update. As the world's largest smartphone manufacturer, Samsung leads the Android community with best-in-class devices like Galaxy S3, and is creating new device categories with products like the Galaxy Note. Samsung has delivered the most Nexus-branded lead OS devices and we are pleased that Google will be bringing Samsung Galaxy Nexus and Nexus S customers the first experiences of Jelly Bean on a handheld device."