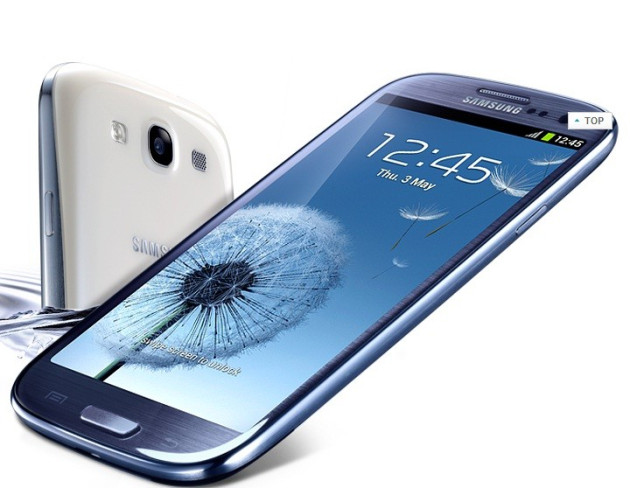 Motorola's Droid 4 is touted by the company as the thinnest and most powerful 4G LTE QWERTY smartphone ever and was announced at the Consumer Electronics Show (CES) in January. The phone is powered by a dual-core 1.2GHz processor and has edge-lit keys for fast and precise typing even in the dark. The handset comes with a number of accessories, such as Lapdocks of varying sizes (with built-in webcams and Ethernet connectivity options) and vehicle navigation mounts.
Rivals Samsung, however, will be loathe to lose their position as the principal challenger to Apple's dominant iPhones and will be hoping the recently launched Galaxy S3 - the long awaited successor to the best-selling Galaxy S2 - will be enough to hold off any and all challengers while dealing Apple a death blow.
Check out how the two Android smartphones stack up
Display
The Galaxy S3 features the biggest screen in the Galaxy S family, with a whopping 4.8in of visible space. The Super AMOLED capacitive touchscreen is protected by Corning Gorilla Glass 2 and the display features the TouchWiz User Interface (UI) v4.0. The resolution of the display is 720x1280 pixels with a pixel density of 306 pixels per inch (ppi).
The Motorola Droid 4 features a 4in LCD capacitive touchscreen with a resolution of 540x960 pixels and a pixel density of 275 ppi.
Dimensions
The Galaxy S3 has dimensions of 136.6x70.6x8.6mm and weighs 133g whereas the Droid 4 measures 69.9x126.7x12.9mm and weighs 179g.
Operating System
The Galaxy S3 will run on Android 4.0 (Ice Cream Sandwich) while the Droid 4 runs Android 2.3.5 (Gingerbread).
Processor
The Galaxy S3 will be powered by a 1.4 GHz Exynos 4 quad-core processor. The Droid 4 is powered by a TI OMAP 4430 chip with dual-core 1.2 GHz Cortex A9 processing unit. Both smartphones house 1GB of RAM.
Camera
The Galaxy S3 has an eight megapixel camera at the rear and a front-facing camera of 1.9 megapixels. The primary camera features auto-focus, LED flash, zero shutter lag, touch-focus, geo-tagging, face and smile detection and image stabilisation. The rear camera can record video in 1080p at 30 frames per second (fps) whereas the front-facing camera can capture video in 720p at 30 fps.
The Droid 4 features a primary camera of eight megapixels, with auto-focus and LED flash, geo-tagging, face detection and image stabilisation. The camera can capture video in 1080p at 30 fps. The device also packs a secondary camera of 1.3 megapixels which can capture video in 720p.
Connectivity
The Galaxy S3 offers Wi-Fi /b/g/n, Wi-Fi HT40, Near Field Communication (NFC) and Bluetooth version 4.0. It supports data speed up to HSDPA 21Mbps and HSUPA 5.76 Mbps. The phone is 4G compatible.
The Droid 4 offers Wi-Fi 802.11 b/g/n, Wi-Fi hotspot, Bluetooth version 4.0, 4G connectivity and LTE.
Storage
The Galaxy S3 will come in three models - with 16/32/64GB of onboard memory; the 64GB is not yet available. The Droid 4 will come in only one model - with 16GB of memory. Both devices will support memory expansion through microSD cards.
Battery
The Galaxy S3 is powered by a 2100mAh battery which is expected to deliver extended battery life. The Droid 4 is powered by a Li-ion battery with a capacity of 1785mAh and delivers talk time of more than 12 hours.