There is yet another leaked photograph, released by an anonymous source on Know Your Mobile, claiming to be Samsung's Galaxy S3. This image suggests the smartphone will feature a 4.8-inch screen. The smartphone is pictured measured against a ruler and while the source did not provide any other information, it is clear the phone has no physical buttons.
This is contrary to an earlier reported leak, on the same Web site, which suggested the phone would have a 4.7-inch display, with a physical "Home" button and two capacitive buttons. The display resembled the curved display found on the Samsung Galaxy Nexus.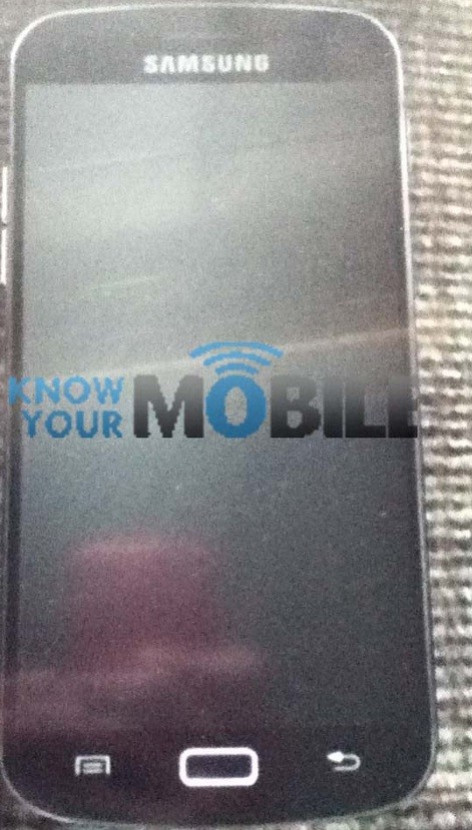 Meanwhile, the leak of what is reportedly an official service manual for the GT - I 9300 - believed to be the S3's code number - reported by Sammobile, suggested a 4.8-inch Super AMOLED display device running on Android 4.0 (Ice Cream Sandwich). The phone is expected to support wireless charging technology and there is, in addition, no mention of a secondary front-facing camera.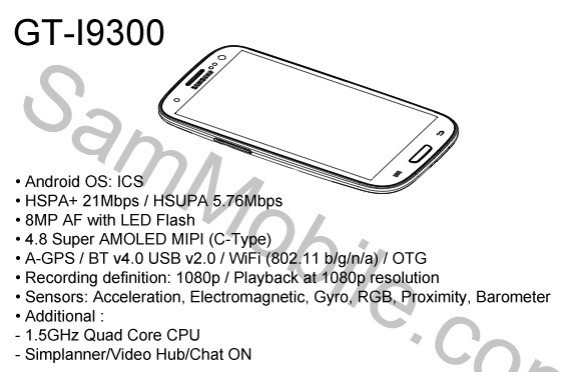 Finally, according to Windows Phone Life, Samsung is planning its first Windows Phone 8 smartphone and will use the basic specs and features of the forthcoming Galaxy S3 as a starting point. The report also stated that as a result of drastic changes in the Windows OS, from previous editions, Samsung could now use the Galaxy S3's processor, Long Term Evolution (LTE) technology and an improved resolution.
The source also revealed a few of the expected specifications of this Windows Phone 8 handset. The smartphone will reportedly be powered by either a dual or quad-core processor depending on the region. It will feature a 4.7in HD display. There will be a primary camera of 12 megapixels and a secondary front-facing camera of two megapixels.
Moreover the device will have a dedicated camera button, Samsung Cloud Support and improved photo studio. The smartphone will have Near Communication Field (NFC) capabilities and will support Long Term Evolution (LTE). The phone will be coming to AT&T, Verizon and Sprint with a TBD for T-Mobile. The device has reportedly been named Samsung Focus S2 and is expected to go on sale in October.