The Samsung Galaxy S3 is set to be released officially on 30 May in the UK. But tech enthusiasts who pre-order the smartphone from Samsung's brand store at Westfield Stratford City in London will be able to get their device on 29 May at 6pm.
The device will not be available for direct purchase in the Samsung store on 29 May, rather it will be available if pre-ordered either in the store or online. The Korean giant has announced that its partner retailers will be able to provide pre-orders at 7pm the same evening.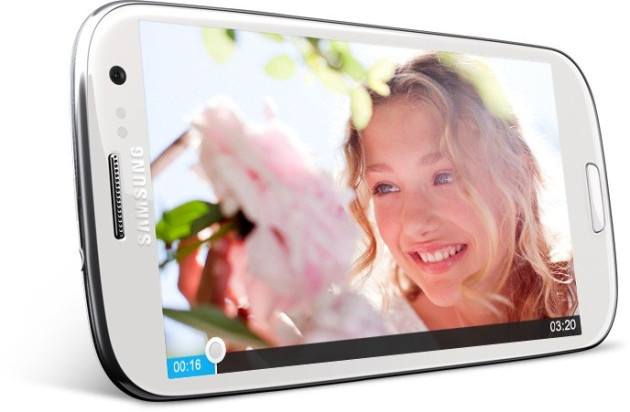 According to PC Advisor: "We've had an overwhelming response from our retail partners and customers alike since announcing the Galaxy S3 on 3 may. So we wanted to delight our customers an reward them for pre-ordering by letting them get their hands on the device a day before anyone else. We believe we have created our best smartphone yet, designed specifically with daily human needs in mind, and we are proud to provide our customers with a truly unique mobile user experience," said Simon Stanford, Vice President of Telecommunications and Networks at Samsung UK.
The offer will be applicable for the pre-orders made before 6pm on 29 May and pre-orders made after 6pm on 29 May either in the store or online will be fulfilled from 30 May.
Network Availability
The Samsung Galaxy S3 will be available on the Vodafone, O2, Three and Orange networks in the UK. According to Android Authority, Vodafone is set to be the first carrier in the UK to sell the Galaxy S3. It will be available in the internal storage variants - 16GB and 32GB. "Starting on 29 May, you'll be able to get the Galaxy S3 for free if you choose the £36 a month two-year plan, including 1200 minutes, 3000 texts and 500MB of data," elaborates Android Authority.
Other carriers which include O2, Three and Orange, will sell the smartphone on 30 May. The Three offers the smartphone for £34 a month, Orange for £36 a month and O2 will charge £41 each month.
The T-Mobile will offer the smartphone with a price tag of £49.99 on contract with a monthly charge of £36 for two years, according to Motoring Crunch.