Samsung Galaxy S3 for T-Mobile: Reports Suggest Home Button, Looking Back at S2 Variants
Reports claim that Samsung Galaxy S3 for T-Mobile is expected to release on 20 June .
Photographs reported as leaks of the T-Mobile variant of the recently launched Samsung Galaxy S3 have been acquired and published by The Verge. The T-Mobile version, it seems, is almost identical to the global version.
The leaked photographs and information suggest the Galaxy S3 will be available in the same colours as it is internationally - Marble White and Pebble Blue. The smartphone is also shown featuring a Home button and the T-Mobile logo on the rear cover.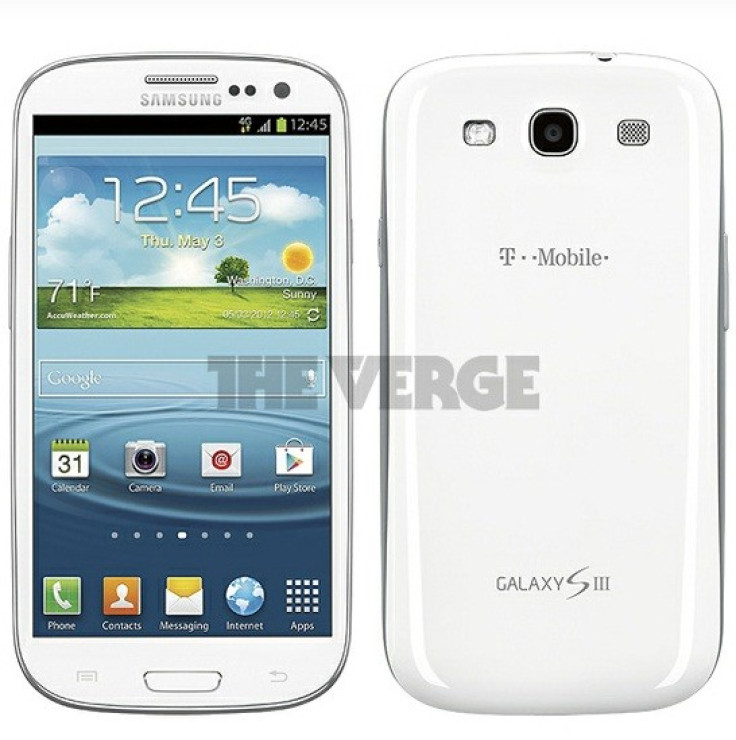 There is, as yet, no precise information regarding region-specific variants of the S3. However, given the T-Mobile and Sprint variants of the S2 came with bigger screens (4.52in) compared to the AT&T's 4.3in model, there might be something similar in store for the S3.
The battery capacity also varied for the S2, with the T-Mobile version packing a more powerful 1850mAh unit. Finally, the processor also saw a change - the T-Mobile version had a Qualcomm Snapdragon dual-core processor whereas the AT&T variant packed an Exynos dual-core processor.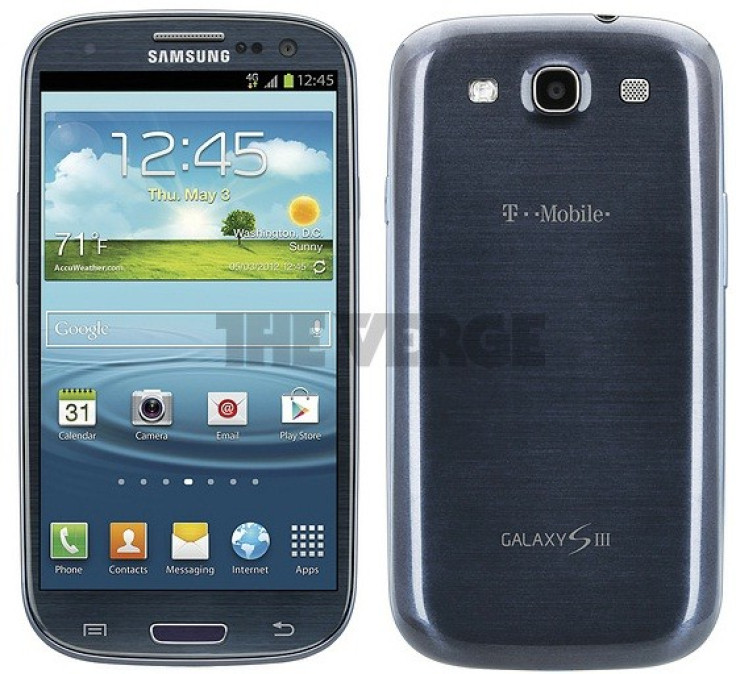 From what information we have - arising from reports that the Bluetooth Special Interest Group (SIG) had approved two models of the S3 (SGH-I747 and SGH-T999) and it is believed the former is AT&T's phone and the latter T-Mobile's. In either case, the specifications could well be almost identical to the international version, with the biggest difference being the processor is likely to a Snapdragon S4 dual-core unit. The AT&T version will have LTE connectivity and may pack 2GB of RAM.
The expected release date for T-Mobile's Galaxy S3 is 20 June, although this is speculation. Timo News suggests the 16/32GB Pebble Blue models will be available on that date while the 16GB Marbvle White will only come in early July. There is no information on the pricing of the T-Mobile version of the Galaxy S3.
© Copyright IBTimes 2023. All rights reserved.