Samsung has announced the new Galaxy Tab 2 with Ice Cream Sandwich, and it will be arriving in the UK before anywhere else.
Powered by a 1GHz processor with 1GB of RAM, the Galaxy Tab 2 doesn't steal the show with its spec sheet, but it is the first tablet to be launched with Android 4.0 - better known as Ice Cream Sandwich.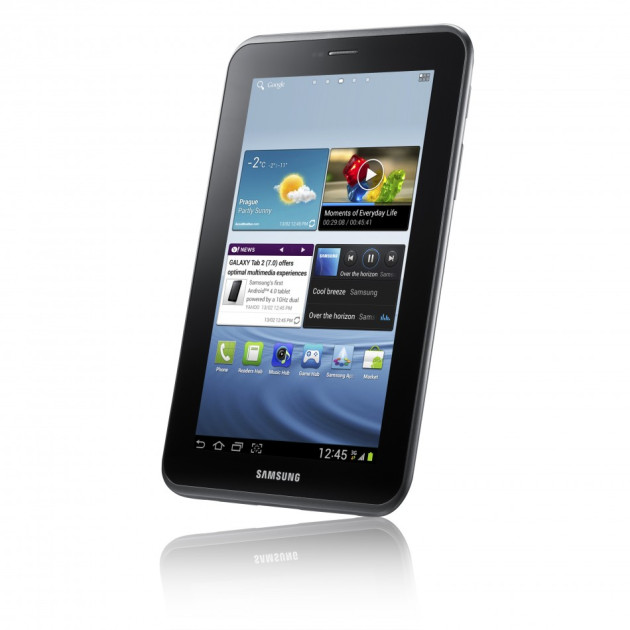 There will be both 3G and Wi-Fi-only models and the tablet features two cameras; a 3-megapixel snapper on the back and a VGA-quality camera on the front for video calls.
The Galaxy Tab 2 has a seven-inch LCD screen with a resolution of 1024x600; Bluetooth connectivity is on board, as is HSPA+ offering browsing speeds of up to 21Mbps.
Although the Galaxy Tab 10.1 is not available in the UK due to a sales ban brought on by Apple, the new Galaxy Tab 2 will be available in Britain in March, but an exact date is not yet known.
Samsung said: "Owners of the new device will benefit from faster performance and response times across multiple applications, such as embedded Google applications so they can quickly launch sites and applications they use frequently as well as the innovative Face Unlock feature."
A March release date puts the Galaxy Tab 2 directly in Apple's sights, as the iPad 3 is widely expected to be announced and released sometime in March.
Simon Stanford, of Samsung's UK division said: "We have actively worked to enhance and extend our tablet offering since the launch of the original Galaxy Tab 18 months ago, to put us in the position we are in today of being able to offer our customers a portfolio of devices of varying sizes relative to their different needs. We are delighted to be offering our customers even more choice with our latest tablet which is our first to feature Android 4.0."