A US District Court judge has refused to lift a sales ban of the Samsung Galaxy Tab 10.1, which has stopped the tablet from being sold since June due to alleged patent infringement by the South Korean company.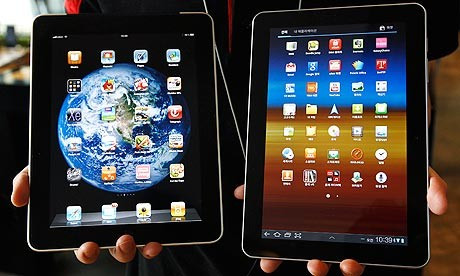 Judge Lucy Koh - who presided over the billion-dollar Apple vs Samsung patent infringement case in California this summer - denied Samsung's motion to have the sales ban reversed, citing a lack of jurisdiction.
The court must wait on a mandate from the Federal Circuit to restore before any progress in Samsung's motion to have the ban lifted can be made - a ban that Judge Koh described as raising a "substantial issue."
The US sales ban of the Galaxy Tab 10.1 is due to an alleged infringement of Apple's D504,889 patent, which describes a tablet device with a thin bezel, outer edge border, rounded corner, edge-to-edge front glass and minimal aesthetics on the front, sides and back.
Although the ban cannot be lifted right away, this stage in having it lifted is purely a procedural one, as Judge Koh does not have the jurisdiction to remove the sales ban or make it permanent until the Federal Circuit hands it back to her.
The ban was originally handed down in June, when the court ruled that Samsung had violated six of Apple's design patents, but the Galaxy Tab 10.1 was found to not infringe on Apple's D'889 patent.
Judge Koh noted this week that the ban cannot be dissolved by the court, as it is being held under appeal with the Court of Appeals for the Federal Circuit, although she added: "under all circumstances, Samsung's motion raises a substantial issue, and the Court therefore issues such an indicative ruling."
The two companies are due to meet in court again later this week, on 20 September, and again on 6 December, where they will argue about possible injunctions for other devices involved in the patent infringement case.
As these hearings are yet to come and the sales ban could be lifted and reinstated with each, being able to buy a Galaxy Tab 10.1 in the US could become "on-again, off-again" according to intellectual property expert Florian Mueller, who adds that this situation "might be justified but would really be odd."