Apple may have to wait until December to get eight Samsung smartphones banned in the US, as a US District Court Judge scheduled a various post-trial hearings.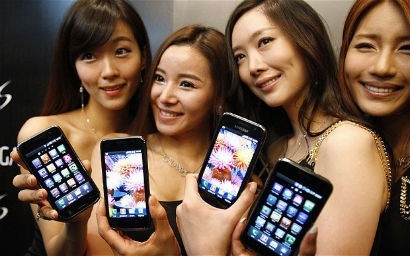 Apple won a crushing victory over Samsung last week and moved quickly to turn that victory into a tangible business benefit, applying for an injunction against eight Samsung smartphones, including five variations of the high-profile Samsung Galaxy S2.
Judge Lucy Koh has now set out the briefing and hearing schedule of the parties' post-trial motions, with the first motion to be decided upon related to the ban on the sale of the Samsung Galaxy Tab 10.1, which was imposed ahead of the trial - with Apple's motion to get get eight Samsung smartphones permanently banned delayed until December.
Samsung's shares fell 7.5 percent following the verdict, wiping $12bn off the value of the electronics giant, but, on the back of this delay, the stock is now trading at just 4.6 percent below its pre-verdict price.
One of the few victories Samsung claimed from the trial was that the jury found the Tab 10.1 did not infringe Apple's iPad-related design patent. Samsung applied over the weekend for a motion to dissolve the injunction, but Apple has opposed the motion.
The decision could be made without a hearing and Judge Koh could issue her findings on the matter as soon as 13 September. However if there is to be a hearing, it may take place on 20 September.
This is also the date when there may be a hearing for Apple's preliminary injunction motion, which sees Apple trying to get eight Samsung smartphones banned on a temporary basis. Judge Koh did indicate previously that a delay might occur if Apple asked for too much at once.
Galaxy S3
However, should the hearing go ahead on 20 September, the preliminary injunction could affect Samsung's flagship smartphone, the Galaxy S3, even though it was not included in the trial, or among the eight phones Apple is seeking to get banned.
As patent expert Florian Müller explains: "Judge Koh's previous two preliminary injunctions against Samsung used a wording that undoubtedly includes other products than the ones named as examples of past infringement, even products that will be launched only after an injunction issues."
As well as this preliminary injunction, Apple will seek a to get teh phones banned permanently, but such an injunction can only be issued at the end of proceedings. The reason Apple is seeking both preliminary and permanent injunctions is that it wants to force Samsung to remove or modify its smartphones as soon as possible, especially considering the lucrative Christmas period is on the way.
The final post-trial motion Judge Koh will have to consider is whether or not to increase or decrease the $1.05bn damages awarded by the jury to Apple. Because the jury indicated that Samsung's infringement of Apple patents was wilful, Apple can ask the Judge to triple the damages awarded by the jury.
Samsung has already filed a motion for a stay of the 24 August judgement, meaning it won't have to pay the $1.05bn fine straight away.
"I doubt that we'll see a $3bn damages award. But the court cannot ignore the jury's finding of wilful infringement. My guess is that there will be some adjustments of the $1 billion base figure, and those adjustments are more likely to reduce the number in Samsung's favour," Müller says.
Apple now has until 21 September to file its motion for a permanent injunction and to ask the Judge for "wilfulness enhancements", which are requests that certain parts of the overall damages figure be increased, with Apple most likely demanding a tripling wherever possible.
Samsung's opposition brief will be due on 19 October; Apple will reply on 9 November, and the hearing will take place on 6 December.
While no decision is likely to be made on that date, it is expected that a final decision will be made by the end of 2012, rather than letting it slip into 2013.