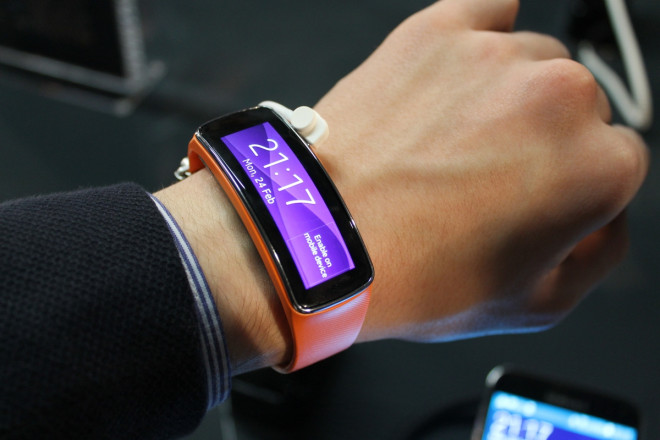 I wasn't too impressed with the Galaxy S5, but with the new Gear Fit, also announced at Mobile World Congress in Barcelona this week, Samsung has got it right.
The original Galaxy Gear smartwatch was something of a flop when it arrived after much fanfare last year - and the second generation Gear 2 (no longer called Galaxy, nor running Android) also feels like a solution for a problem that doesn't exist - but the Gear Fit is different.
A fitness band with a curved touch screen, the Gear Fit tracks movement and exercise in the same way a Nike+ Fuelband does, but adds a 1.84in AMOLED screen with a resolution of 432 x 128 pixels.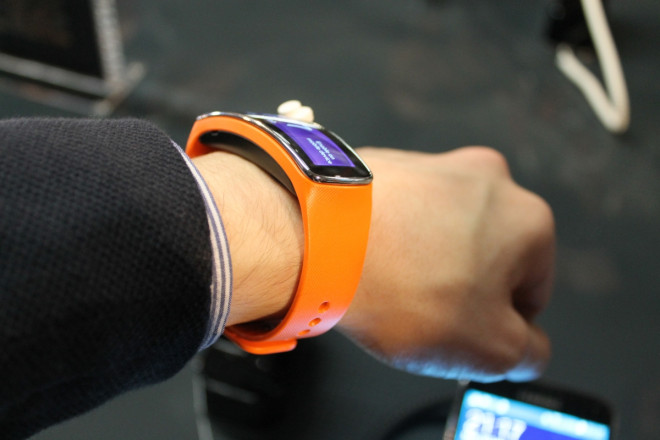 The user interface can be switched for left- or right-handed users, but because the interface runs horizontally across your wrist, seeing information at a glance isn't quite as natural as looking at a watch, however the display itself is incredibly sharp, bright and clear.
The Gear Fit's rubber strap fit my wrist securely - important, given the device's heart rate monitor, which sits on the back of the case, pushed up against the top of your wrist. At 27g, the Fit is very light and is hardly noticeable when worn, although it is quite thick, more so than most conventional watches.
Bluetooth 4.0 means the Gear Fit can control music playback from your Galaxy smartphone or tablet - and it is compatible with 20 such devices, Samsung claims - although music cannot be stored on it, unlike on the new Gear 2.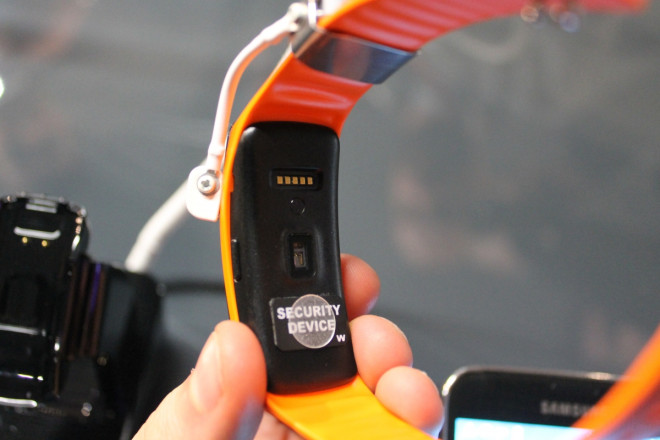 Once connected to your Galaxy phone, the Gear feeds back your exercise performance to the S Health application.
Incoming phone calls cannot be taken with the Gear Fit, but you can reject the call and send a pre-written text to the caller with a tap of the device's screen.
Notifications like incoming email and text messages are displayed on the Gear Fit, but given the small screen these cannot be replied to. Still, its a useful feature for checking potentially important messages while out running.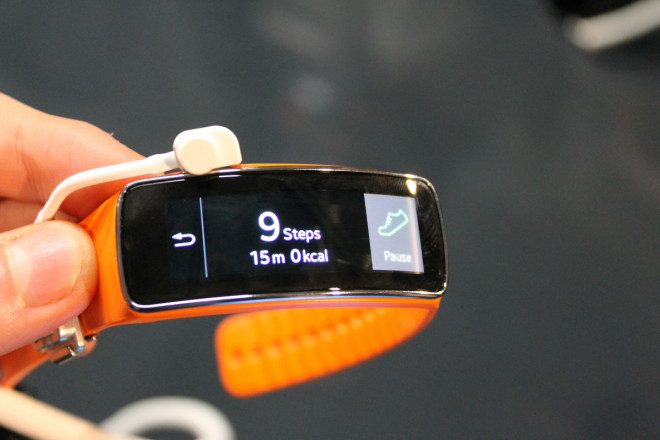 On first impressions, Samsung has got the Gear Fit right. Where the Gear smartwatch tries to do everything (who wants to take photos with a watch?), the Fit has a specific job to perform, and it looks to do this successfully. Samsung claims the Gear Fit's battery will last up to three days on one charge, but this will depend on how much you use all of its features.
The Gear Fit itself is black with a chrome screen bezel, but can be bought with rubber straps in grey, black or orange, and because these are easily swappable in a couple of seconds, Samsung will sell a range of alternative colours and designs once the Fit goes on sale.
Samsung will release the Gear Fit alongside the Galaxy S5 and Gear 2 on 11 April, but a price is not yet known.