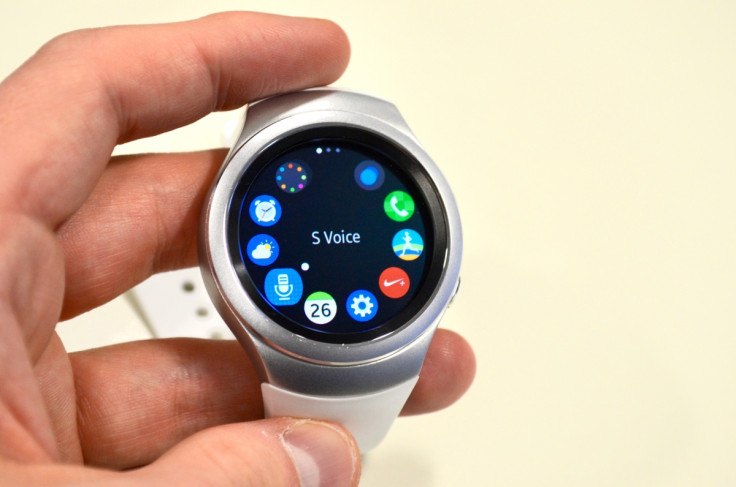 Samsung is developing a new smartwatch codenamed Solis which will run on the company's own TizenOS, according to a latest report. Although there is no clarity on what the watch will be called, the next smartwatch slated to be released by Samsung is the Gear S3.
Solis, meaning Sun in Spanish, is expected to retain the company's last smartwatch Gear S2's previous design which is circular in shape. The Gear S2 prior to its release was codenamed Orbis, meaning orbit.
The model numbers for Solis, according to SamMobile, will be SM-R760, SM-R765, SM-R770, SM-R765V, and SM-R765S. The smartwatch will run on TizenOS and not Android Wear like most smartwatches in the market. Sometime back, it was rumoured that Samsung will do away with Android Wear completely from its devices, which the company denied.
Spec leaks of the device had earlier indicated that the smartwatch will sport a 1.84-inch AMOLED display, along with a 4GB memory support and GPS. The device is also rumoured to be water-resistant given the company has showcased this technology in its recent smartphones like the Samsung Galaxy S7 and S7 Edge.
A patent application by the company had also hinted towards a vein scanner in the upcoming Gear S3. The vein scanner will be able to recognise the user through a vein structure, which includes a camera sensor and two light sources. The patent may or may not come to life through the Gear S3 as many patents never materialise.
As far as the launch of the device is concerned, speculation is rife that Samsung will launch the Gear S3 at the IFA 2016, which is slated to be held from 2 September to 7 September in Berlin. Prior to this, at the Samsung Developer Conference 2016 in April, the company had confirmed that the release of the next gen TizenOS will be in September. Traditionally, a new OS from a tech company debuts on a new device. So the TizenOS 3.0 is expected to debut on the Gear S3.