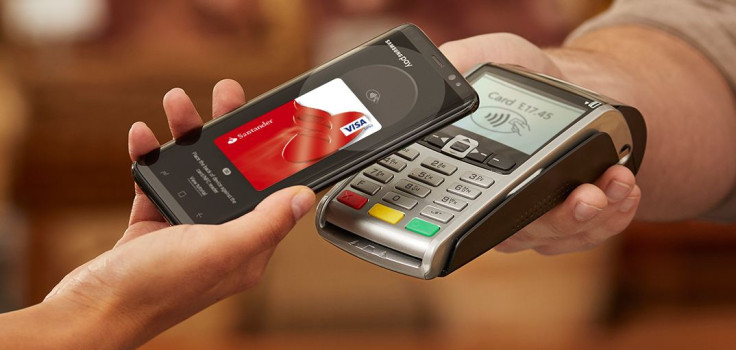 Samsung's mobile payment service has finally arrived in the UK, almost a year after its main rival Android Pay was released in the country.
This means you can now shop using your credit or debit cards of participating banks on compatible Galaxy smartphones and make contactless mobile payments.
The service is available on latest Galaxy devices such as S8, S8+, S7, S7 Edge, S6 and S6 Edge, but Samsung promises to expand support for additional Galaxy devices including Galaxy A series and Gear smartwatches in the coming months.
Currently it supports MasterCard or Visa card issued by partner banks such as MBNA, National Building Society and Santander. More banks like HSBC, First Direct, M&S and American Express would be joining the list soon.
Unlike other markets where it uses Magnetic Secure Transmission (MST), Samsung Pay in the UK uses Near Field Communication (NFC) to make payments.
Kyle Brown, Samsung's head of technology, content and launch management for the UK and Ireland, told the Independent: "For the UK launch, we're going to focus on NFC and then we'll look for opportunities to bring MST later on."
"The UK market is very much trending towards NFC, which is why we're focusing on that for Samsung Pay. Right now, we're looking at whether we can use MST for loyalty cards or something like that in the future," said Brown.
Samsung Pay for TFL services
Samsung has partnered with Transport for London (TFL) that lets you use Samsung Pay on TFL services such as buses, tube, trams, DLR, overground, TFL rail, Emirates Air Line, River bus and most National Rail services in London.
How to use Samsung Pay
To get started with Samsung Pay, first you will need to download the app from the Samsung Galaxy App store and then sign in to your Samsung account. Scan your fingerprint or iris and enter a PIN to authenticate future purchases. Now take a picture of your card and give your signature. And finally, head over to any store you want to and get started with the purchase.
You may also check out our guide to know more about how to set up Samsung Pay on Galaxy smartphones.