Android Pay launches in the UK: What is it and where can I use it?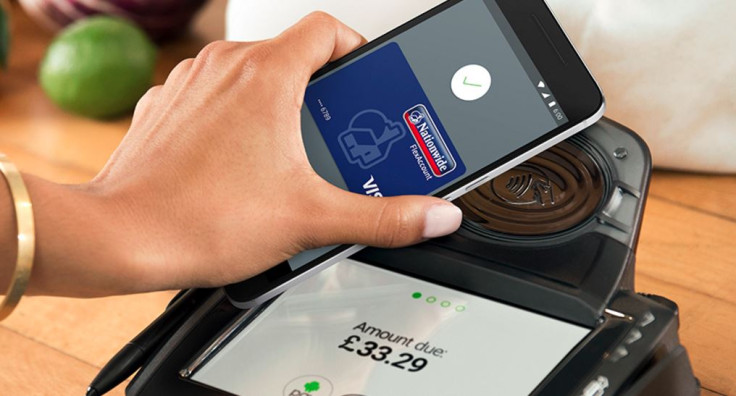 Android Pay has finally arrived in the UK, meaning that you can now pay for goods and services using an Android smartphone equipped with Google's contactless payments system.
Working in much the same way as rival systems Apple Pay and Samsung Pay, Android Pay (essentially a rebranded, much-improved version of Google Wallet) allows you to carry out transactions at contactless NFC payment terminals by tapping your phone against them – provided you've first downloaded and installed the Android Pay app.
The service has launched with support for a handful of banks, retailers and other services, and you can also use Android Pay to make purchases within mobile apps.
Here's a rundown of what you need to know to get started.
How do I use Android Pay?
After downloading the Android Pay app from the Play Store, boot it up and select the Google account you want to link it with.
You'll then be prompted to add a credit or debit card. Bank cards already linked to your Google account be pre-entered in the list.
Alternatively, add a new card by manually entering your details or scanning it using your phone's camera.
After setting up, you're ready to go. You can use Android Pay to make payments of £30 or less simply by holding your phone within a few centimetres of a contactless payment terminal. Your phone doesn't have to be unlocked, but the screen does need to be awake. For transactions of more than £30, you'll need to authorise the purchase with a password, unlock pattern or fingerprint. For in-app purchases, just tap the Android Pay icon at checkout.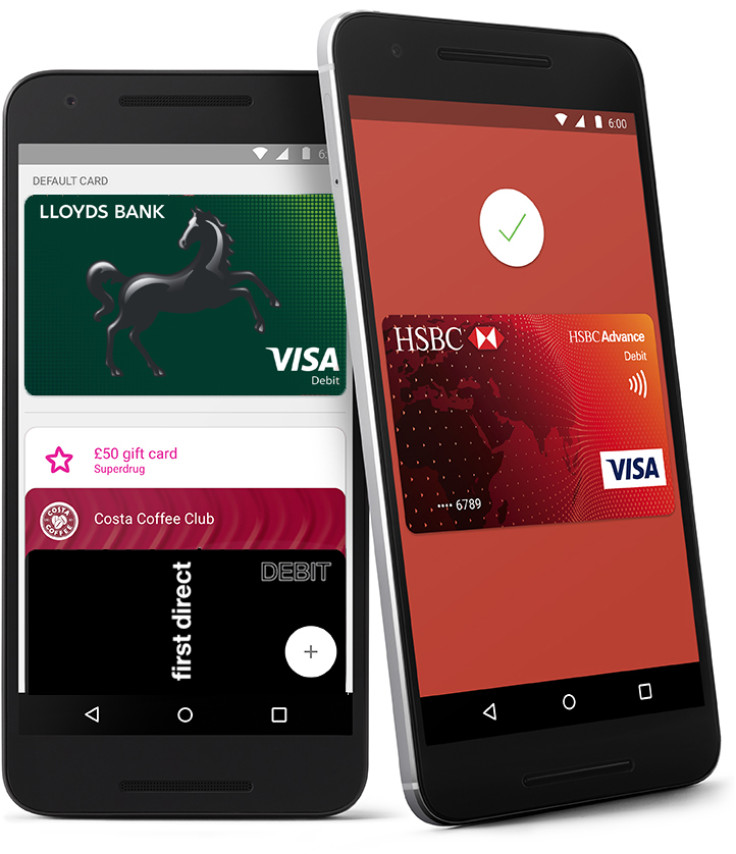 You can use Android Pay in store and in-app
Google
Where can I use Android Pay?
You can use Android Pay at any and all existing contactless payment points.
Aldi, Boots, BP, Caffè Nero, Co-op, Costa Coffee, Greggs, KFC, McDonald's, Pret A Manger, Starbucks, Superdrug and Waitrose have confirmed their support for the service.
You can also use Android Pay to get around on the London Underground and buses.
Meanwhile Deliveroo, Fancy, Hotel Tonight, JD Sports, Kickstarter, Vueling, YPlan and Zara support in-app payments using Android Pay.
Does my bank support Android Pay?
Android Pay supports Visa and MasterCard bank cards, but not all UK banks are on board. Bank of Scotland, First Direct, Halifax, HSBC, Lloyds Bank, M&S Bank, MBNA and Nationwide are supporting Android Pay at launch, but Barclay's, NatWest and Santander customers are out of luck. In fact, Barclay's has said it is working on its own NFC mobile payments system and therefore has no intention to support Android Pay.
Does my smartphone support Android Pay?
Fortunately, you don't need the latest, cutting-edge flagship phone to run Android Pay, and the service can work with any NFC-enabled Android smartphone running Android 4.4 KitKat and above. This means it would also work on Android 5.0 Lollipop and Android 6.0 Marshmallow devices.
© Copyright IBTimes 2023. All rights reserved.