Samsung Pay mobile payments service has now surpassed one million users in South Korea. The service was launched in the country just two months ago to take on Apple Pay and Android Pay.
The Korean giant claims that the number of average daily payments via Samsung Pay reached 100,000 and cumulative payments crossed the mark of 100bn won ($88bn, £57bn). Daily average payments, on the other hand, grew from 800m to 2bn won. Further, most of the payments were made through Samsung convenience stores, department stores and supermarkets, food and beverage industries among others.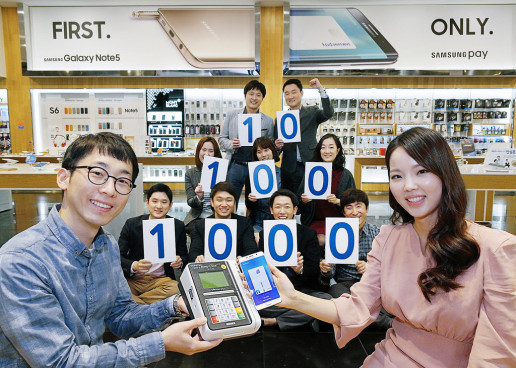 Some of the recently launched flagships such as the Samsung Galaxy Note 5, Galaxy S6, S6 edge and S6 edge+ were among the devices through which over one million users accessed Samsung Pay. But the company recently reported extending the service to all its future devices.
The service uses magnetic security transmission (MST) that not only works for online payments but also enables offline payments. Besides, the service can be accessed for cash withdrawals at select local ATM centres and accessed through various NFC (near field communication)-enabled payments counters.
The company is set to expand Samsung Pay service by offering an option to use public transit card payments that will be added before the end of this year. In addition, membership card management features will be provided to consumers to expand the service.
Samsung has not yet revealed any details about the global launch of Samsung Pay. However, the mobile payments service was launched in the US in September, after its formal rollout began in South Korea back in August. All the major US carriers, including AT&T, Sprint, T-Mobile, US Cellular and Verizon, have recently started supporting the service.