Samsung Electronics Co. said it will fight Apple's move to stop US sales of its Galaxy S3 smartphone in the latest spat of an intellectual property battle between the world's top smartphone makers.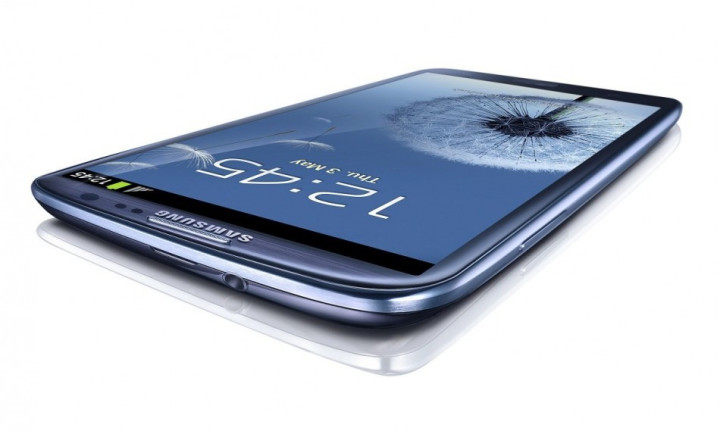 It's been a busy time for Samsung who announced this morning (7 June) that it had appointed Kwon Oh-hyun, the head of its components business, as its new CEO, replacing Choi Gee-sung, as well as announcing a new $1.9bn logic chip line.
Samsung said it will vigorously oppose Apple's request for a court to ban sales of the Galaxy S3 smartphone and still plans to go ahead with the device's scheduled release in the US on 21 June.
The South Korean company said in a statement that it will "demonstrate to the court that the Galaxy S3 is innovative and distinctive."
Late on Tuesday, Apple brought a motion, in its second California litigation against Samsung, "to supplement the record regarding Samsung's Galaxy S III product." Apple was seeking the court to add the Galaxy S3 to its motion for a preliminary hearing against the Galaxy Nexus, a smartphone jointly developed by Samsung and Google.
The request, if accepted by the US District Court for Northern California, would deal a blow to Samsung's attempt to get a headstart on sales of Apple's next iPhone - which is not expected until the second half of the year.
Patents
Apple is seeking to get an injunction against the sale of the Galaxy S3 as it believes it infringes two patents, one related to unified search, i.e. Siri and the other related to data tapping.
As Florian Mueller points out on his Foss Patents blog, said that Apple's counsel contacted Samsung's counsel last week, on 31 May to discuss Apple's desire to include the S3 among the accused products. Among other things, Apple asked Samsung to "confirm that it will not launch the Galaxy S III in the United States until the Court has ruled on Apple's preliminary injunction motion."
Samsung's counsel replied on Monday, 4 June that "Apple's pending Preliminary Injunction Motion will have no bearing on the release date of the Galaxy S III."
Late on Wednesday, 6 June, Samsung supplemented its response, claiming that it was too late for Apple to add to the record for the motion that targeted the Galaxy Nexus and it would need to apply for a whole new preliminary injunction motion:
"If Apple wishes to seek an injunction against the Galaxy S III, the Court should require Apple to file a new motion and allow the parties to develop a full factual record on all four factors. Accordingly, the Court should reject Apple's motion to amend its current notice of motion for a preliminary injunction."
Galaxy S3 sales
The Galaxy S3 went on sale in Europe on May 29 following a much-hyped launch in London a couple of weeks previously. It will be on sale through around 300 mobile carriers in Asia and North America later this month.
The early launch puts Samsung in a favourable position to take a bigger chunk of the lucrative smartphone market. Apple is as usual keeping mum on its annual iPhone upgrade, but many analysts expect the new iPhone could go on sale as early as July - though it could be as late as September or October, like the iPhone 4S.
Samsung has become the biggest threat to Apple's clout in the mobile market as its Galaxy series of smartphones won popularity among consumers seeking an Android-powered device.
Most market research firms say Samsung overtook Apple in smartphone shipments for the first time during the first three months of this year.
Samsung and Apple have been embroiled in bitter patent lawsuits in North America, Europe and Asia since Apple accused Samsung of copying its iPhone in April 2011.
Chief executives of the two companies met in San Francisco last month after a court instructed them to negotiate, but the talks didn't produce a settlement.
Despite the legal battles, the two companies continue to do business with each other, with Samsung counting Apple as among its largest buyers of chips and display screens while Apple relies on Samsung for mobile components.