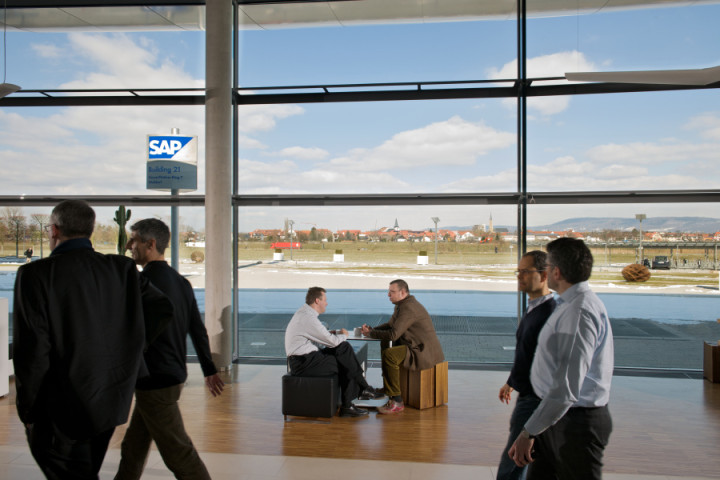 German business software giant SAP has said it has agreed to acquire US-based expense management software maker Concur Technologies, expanding its presence in the fast-growing cloud computing business.
SAP will pay $7.3bn (£4.5bn, €5.7bn) in stock as consideration, in a deal valuing Concur at $129 per share, representing a 20% premium to the closing price on 17 September.
Including debt, the enterprise value of the transaction will be about $8.3bn.
"This decision supports SAP's ambition to help all customers Run Simple," the company said in a letter to customers.
Concur, which has more than 23,000 customers and 4,200 employees, provides travel and expense management software.
With Concur, SAP's business network will transact more than $600bn annually, deliver frictionless commerce across more than 25 different industries and address annual corporate travel expenditure of $1.2tn across the globe, the company noted.
"The acquisition of Concur is consistent with our relentless focus on the business network," Bill McDermott, CEO of SAP, said in a statement.
"Concur cloud solutions are network-based and enable context-aware applications for travellers to use on any mobile device. With Concur, people are given the professional courtesy and ultimate flexibility to make the choices that are right for them."
The acquisition, which is the biggest in SAP's history, will increase SAP's cloud users to 50 million from 38 million at present.
"We have always been focused on making solutions for real customer problems, and with SAP we have a great opportunity to advance that mission," said Steve Singh, CEO of Concur.
"We are constantly seeking innovative ways to deliver the best customer experience and we're excited about leveraging SAP technology, including SAP HANA as we scale globally."
SAP noted that Concur, in conjunction with Ariba and FieldGlass solutions, can enhance the value proposition of the SAP business network by addressing critical expenditure categories.
The company added that it expects to settle the acquisition in the fourth quarter of 2014 or first quarter of 2015, subject to Concur stockholder approval and clearance by regulators.