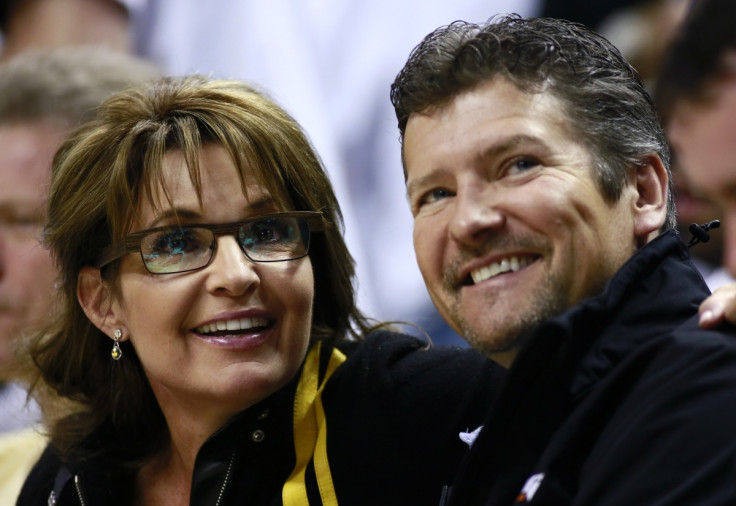 Former Alaska governor Sarah Palin has cancelled a campaign appearance for Donald Trump after her husband was seriously injured in a snowmobiling accident. Todd Palin, 51, is currently in intensive care.
A statement from Trump's campaign said: "Todd Palin was in a bad snow machine accident last night and is currently hospitalised. Governor Palin is returning to Alaska to be with her husband and looks forward to being back on the campaign trail soon. Mr Trump's thoughts and prayers are with the Palin family at this time."
The former vice presidential candidate was due to campaign in The Villages, a central Florida retirement community considered an important stop for Republicans. An earlier statement read: "The event scheduled for Governor Sarah Palin to take place today in The Villages, Florida at 12.00pm, has been cancelled. Governor Palin wishes her best to Mr Trump in the upcoming primaries."
Palin endorsed Trump earlier this year. The outspoken Grand Old Party (GOP) frontrunner holds a sizeable lead over his opponents in Florida with 44% of the vote, according to the Monmouth University poll.
Trump has seen a series of disruptions on the campaign trail. On 11 March, he was forced to cancel a Chicago rally following violent clashes after protester Jedidiah Brown stormed the stage.
After being removed, the pastor was filmed in a fist fight with a Trump supporter. Following the events which quickly went viral, Brown said that he has received a barrage of death threats via social media since the rally.
Trump praised his decision to cancel the event, calling the move "very wise". Texas Senator, Ted Cruz – who is rivalling Trump for the Republican leadership – said is was wrong for protesters to crash his rallies, but "at the end of the day in any campaign, responsibility starts at the top. And it is not beneficial when you have a presidential candidate like Donald Trump telling his supporters, 'Punch that guy in the face.'"