Sarah Palin has confessed to having a "political crush" on far-right French politician Marion Marechal-Le Pen. The former US vice presidential candidate likened the anti-immigration politician to Joan of Arc.
Palin heaped praise on the Front National deputy leader, as the far-right party crashed to defeat in the second round of the French regional elections, after opponents called on voters to cast their ballot tactically to block the rise of FN, which they compared to the Nazi-collaborating Vichy regime.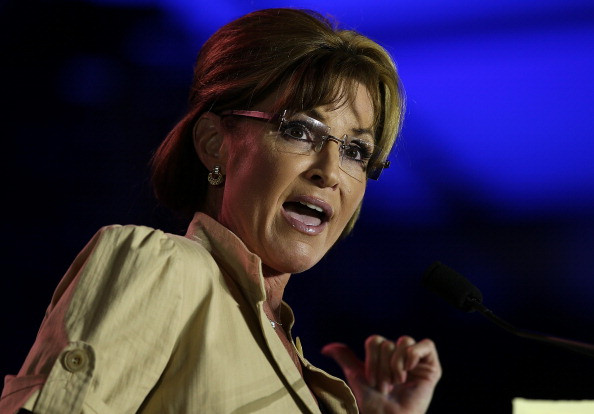 "I have a political crush, but one I couldn't vote for today – because she ran for office in France," Palin wrote in the conservative Breitbart news website.
Marion, 26, is the granddaughter of FN founder Jean Marie Le Pen, and the niece of its current leader, Marine Le Pen. She failed to win the Provence-Alpes-Cote D'Azur region on 13 December, after campaigning on an anti-Islam, anti-EU platform.
Palin offered support for Marechal-Le Pen after the defeat, comparing her to Joan of Arc, who fought the English in the Hundred Years War, and was declared a martyr after being burnt at the stake.
"As Marion faces the political battles ahead, I wouldn't be surprised if she says a prayer to France's patron saint, for Marion is a reminder of her – Joan of Arc," Palin wrote.
"When Marion Marechal-Le Pen speaks of France's 16 centuries of Judeo-Christian history and heritage, her rhetoric isn't about 'hate' or xenophobia. It's about love – that deep love of country we call patriotism," Palin said, and went on to compare the FN's surging popularity to the support currently being enjoyed by US Republican candidates Donald Trump and Ted Cruz. "Call it the rise of the populists."
A favourite of the populist Tea Party movement in the US, Palin said in September that she would like to serve as energy secretary under Trump, who currently leads the polls in the race to become Republican presidential candidate.