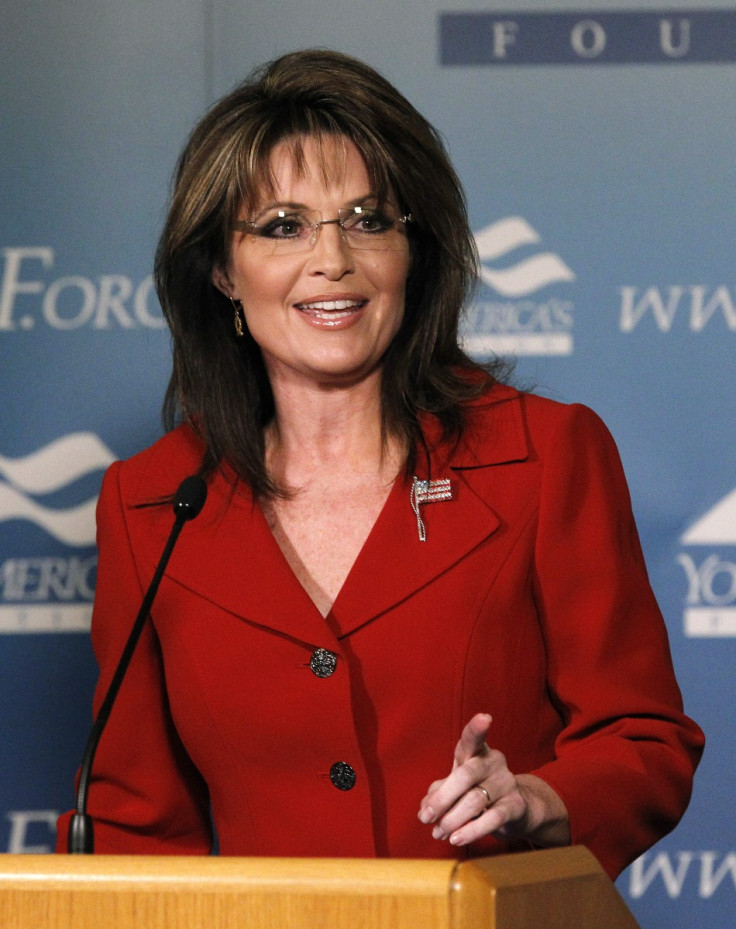 After Sarah Palin's interview with Newsweek last weekend, speculation has intensified that she's ready to throw her hat into the ring for the Republican nomination for the right to challenge President Obama for the White House.
Palin has given a rough timetable as to when she will make her decision, fuelling speculation that she is now working behind the scenes to raise the capital that she will need to fight both a Republican nomination election as well as the Presidential election in November 2012. Palin is confident she can defeat Michele Bachmann and Mitt Romney to the nomination.
"You know, August and September, you do have to start laying out a plan if you are to be one to throw your hat in the ring, so that's basically the time frame," Palin told Sean Hannity during an appearance Wednesday night on Fox News.
It has been a relatively quiet month for the former vice president hopeful, but over the past week it has become clearer that she feels she can not only win the Republican nomination but defeat President Obama in a national election. "I'm not wholly confident that we have that field set yet that that one individual is in the field," she said. "So I'm still thinking about being one that would offer myself up in the name of service, knowing confidently that I have those common-sense, fiscally conservative, pro-private sector experience and ideas that can be put to good work for this country."
In an open interview with Newsweek, the former governor of Alaska said: 'If it came down to the family just saying, 'Please, mom, don't do this,' then that would be the deal-killer for me, because your family's gotta be in it with you.'
"I believe that I can win a national election," she added. "The people of America are desperate for positive change, and deserving of positive change, to get us off of this wrong track."
A recent Fox News poll showed former Massachusetts governor Mitt Romney remains the preferred 2012 Republican presidential nominee, with Palin also lagging behind Perry, Minnesota Representative Michele Bachmann and former New York City Mayor Rudy Giuliani. However, Perry and Giuliani have also not yet declared their candidacies.