Obama's photographer hits back as Sarah Palin, Ted Nugent and Kid Rock mock Clinton at White House
The trio visited US President Donald Trump at the White House on 19 April.
The former Alaska Governor and 2008 vice-presidential nominee Sarah Palin along with musicians Kid Rock and Ted Nugent posed mockingly in front of a portrait of Democratic Presidential nominee and former first lady Hillary Clinton when the trio visited US President Donald Trump at the White House on Wednesday (19 April).
Responding to Palin's picture, former president Barack Obama's photographer, Pete Souza, posted a throwback image of Obama and his chief of staff Bill Daley sitting underneath the portrait of Republican President Ronald Reagan and the captioned it "Being respectful."
Palin, Rock and Nugent had acted as surrogates for Trump during his presidential campaign.
Other images posted by Palin show her going over some documents with Trump in the Oval office and speaking to senior adviser Jared Kushner.
On her website, Palin said that the president had invited her for dinner and asked her to bring friends along.
She said that she knew Nugent and Rock "would have good conversation with the president and get to express a lot of good, middle class, work ethic type issues".
In a blog post, Nugent – who has a history of using his concerts to go on rants about the Democrats especially against Obama and Clinton – said that they had dinner with the president at the White house dining room and talked about policy.
In 2014, Nugent had referred to Obama as a 'subhuman mongrel'. He had also said several unflattering things about Clinton.
In 2012, he was investigated by the Secret Service after he made inflammatory comments about Obama at the National Rifle Association convention.
Kid Rock, was also in the news for selling obnoxious pro-Trump T-Shirts in 2016.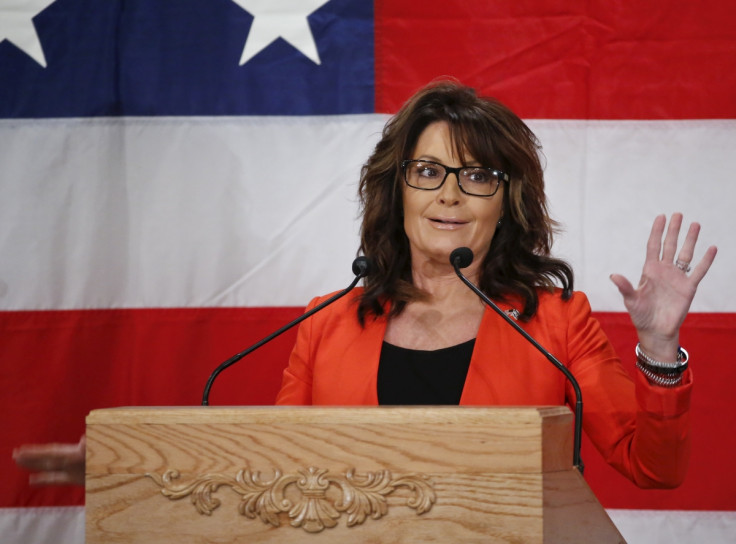 More from IBTimes UK
© Copyright IBTimes 2023. All rights reserved.