The wife of imprisoned Saudi human rights lawyer and activist Waleed Abu al-Khair is reported to have been arrested in Saudi Arabia. Samar Badawi was allegedly questioned for four hours by police and then transferred to Dhaban prison, where her brother — blogger Raif Badawi — is also being held.
Rights group Amnesty International said Samar was detained on 12 January in Jeddah for campaigning for the release of her husband through Twitter. She will appear before a local prosecutor on 13 January, Amnesty said, citing local activists.
Abu al-Khair is serving a 15-year prison sentence after he was charged with "undermining the regime and officials", "inciting public opinion" and "insulting the judiciary" in July 2014. Samar's brother Raif was sentenced to 10 years in prison and 1,000 lashes for setting up a website for public debate in the same year.
'Alarming setback'
Samar's detention comes amid increased scrutiny of Saudi Arabia's human rights record. Riyadh executed 47 people for "terrorism" on 2 January, sparking alarm among activists and human rights campaigners.
"Samar Badawi's arrest today is yet another alarming setback for human rights in Saudi Arabia and demonstrates the extreme lengths to which the authorities are prepared to go in their relentless campaign to harass and intimidate human rights defenders into silent submission," said Philip Luther, director of Middle East and North Africa programme at Amnesty.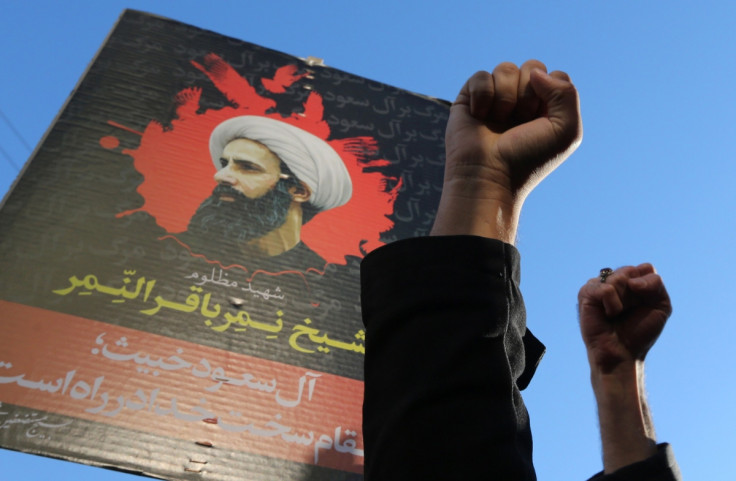 "Just weeks after Saudi Arabia shocked the world by executing 47 people in a single day, including the Shia Muslim cleric Sheikh Nimr al-Nimr, it has once again demonstrated its utter disregard for human rights. Samar Badawi has been arrested purely for peacefully exercising her right to freedom of expression, she must be immediately and unconditionally released."
Samar was awarded the International Women of Courage Award by the US State Department in 2012 for her efforts to promote women's rights in Saudi Arabia.