An emergency meeting of the Arab League saw foreign ministers from the group condemn Iran and the attacks on Saudi Arabia's diplomatic missions in the Islamic Republic.
Most members of the Arab League voted in favour of the statement, with the exception of Lebanon, where Iranian-backed Hezbollah is a powerful political force, Reuters reported.
In a closing statement distributed after the meeting, the Arab League also condemned the reported discovery by Bahrain of a militant group that it said was backed by Iran's Revolutionary Guards.
The statement did not agree on any specific joint measures against Iran but set up a smaller committee to keep up discussions of the crisis and consult on possible future actions.
Tensions between Iran and Saudi Arabia are high after the kingdom's embassy in Tehran was set on fire by a crowd angry over the execution of Shia cleric Nimr al-Nimr.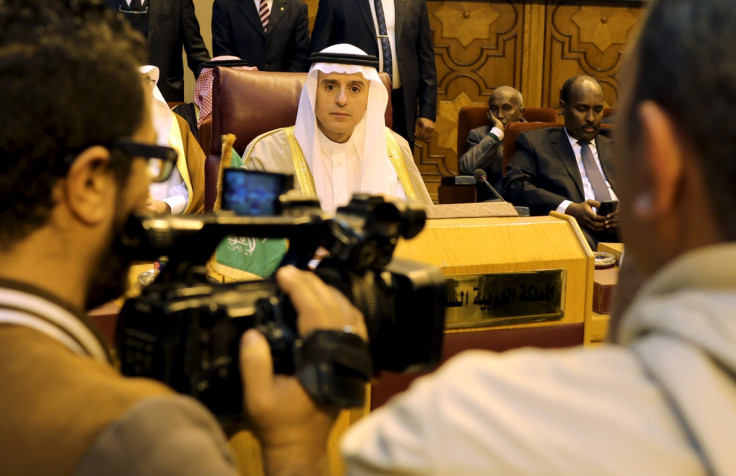 Saudi foreign minister Adel al-Jubeir accused Iran of interfering in Arab affairs and undermining regional security.
Speaking of the attacks on Saudi's diplomatic missions in Tehran, Jubeir said: "These attacks clearly reflect the approach that the Iranian policy is taking in our Arab region specifically ... with its interference in the affairs of the (region's) states and instigation of sectarian strife and shaking its security and stability."
Jubeir also said the cutting of diplomatic and commercial ties with Iran was a first step and it could take more action if Tehran does not change its policies.
However he said he did not expect the dispute to affect efforts to end the war in Syria.