Prime Minister David Cameron condemns Saudi Arabia for mass killing of 47 prisoners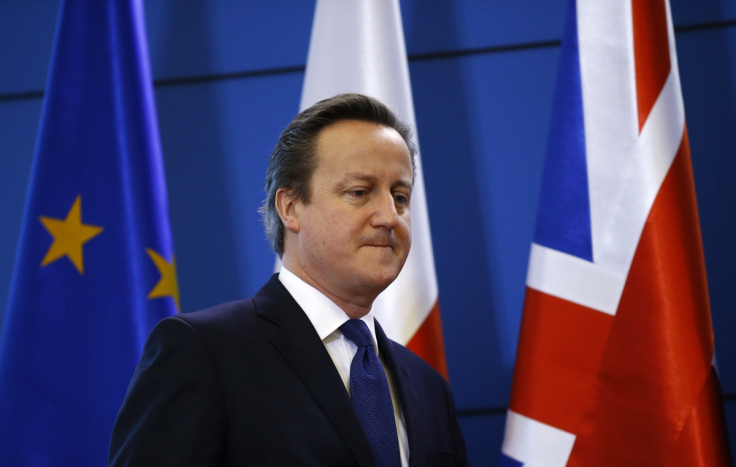 Conservative leader David Cameron has condemned Saudi Arabia after the country executed 47 prisoners earlier in January. The Tory prime minister said it was necessary to have a strong relationship with the oil-rich kingdom "for our own safety and security".
"We have many disagreements with Saudi Arabia," he told the BBC's Andrew Marr Show. "Their internal politics and their policies are not the same as ours and we make that very clear to them." He added that the "bigger question" was whether it was thought "necessary to have a strong relationship with Saudi Arabia for our own safety and security", his answer to which was yes.
The prime minister did not elaborate on what threats would be posed were Britain to cool diplomatic ties with the Middle Eastern country. "Frankly you can sit here and have a foreign policy based on issuing press releases here, there and everywhere or you can have a foreign policy based on trying to keep our people safe, and frankly I know what my job is," he said.
Edited out of the programme was Cameron's original answer, which he began with: "I think we have to ask ourselves a more profound question which is, 'do we'...." before it was cut out.
Two days earlier on 8 January, Foreign Secretary Philip Hammond was accused of "parroting Saudi Arabian propaganda" after he refused to condemn the mass execution in the conservative kingdom.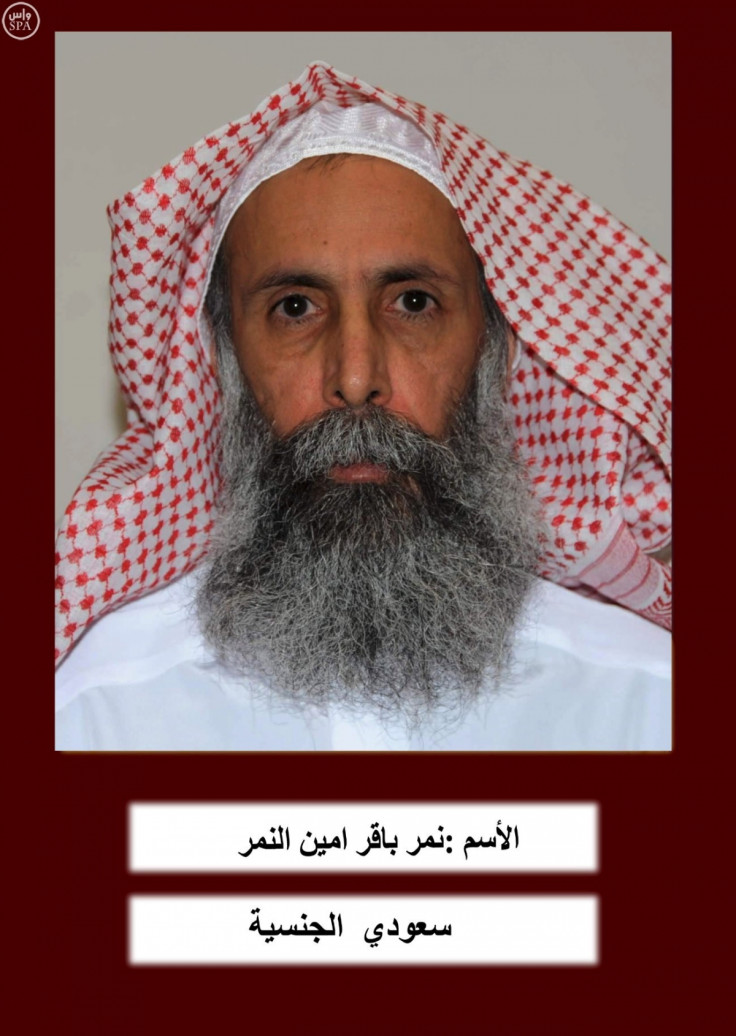 Prominent Shia cleric Nimr al-Nimr is seen in this undated handout photo courtesy of the Saudi Press Agency.
Reuters/Saudi Press Agency/Handout
He suggested there was no point objecting because, "Sharia law calls for the use of the death penalty, and however much we lobby countries like Saudi Arabia and Iran... they are not going to end its use."
However, Maya Foa, head of the death-penalty team at rights group Reprieve, said the minister appeared to be "alarmingly misinformed about the mass executions. By refusing to condemn these executions and parroting the Saudis' propaganda, labelling those killed as 'terrorists', Mr Hammond is coming dangerously close to condoning Saudi Arabia's approach".
In the largest mass execution that Saudi Arabia has carried out since 1980, prominent Shia cleric Sheikh al-Nimr was killed along with 46 others convicted of terror charges. It sparked a diplomatic fallout across the Middle East and relations between Iran and Saudi Arabia deteriorated further as Tehran severed all commercial ties with Riyadh.
Iran's state-run news agency later said a Saudi-led air strike hit the Iranian embassy in Sanaa, although there was little visible damage to the building. Iranian protesters responded by attacking the Saudi Embassy in Tehran and its consulate in Mashhad.
Since Saudi Arabia severed ties to Iran, a group of its allies have cut or reduced their ties as well. Earlier in January, Somalia joined Saudi allies, such as Bahrain and Sudan, and entirely cut diplomatic ties.
© Copyright IBTimes 2023. All rights reserved.