Saudi Arabia: House of Saud in disarray as momentum to oust King Salman grows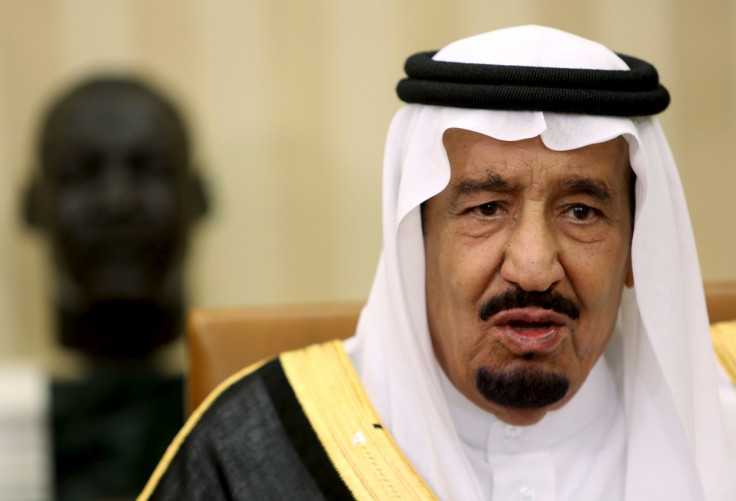 The momentum to depose King Salman is gathering, with eight of the 12 surviving sons of the kingdom's founding monarch supporting the move. The ruling king's brother and former Interior Minister, Prince Ahmed bin Abdulaziz, 73, is the favourite to replace him, a dissenting prince has said.
According to the prince, who cannot be named, the move would be supported by the oil-rich country's Islamic religious leaders, known as the Ulama. "The Ulama and religious people prefer Prince Ahmed – not all of them, but 75%," the prince said. Clerical backing would be critical for any change of monarch.
Last month, the prince authored two letters calling for a change in leadership, and he has now hinted that a further withdrawal of support for King Salman is on the horizon. A clutch of factors, including the Hajj stampede which claimed 2,200 lives, the controversial appointment of Mohammed bin Salman (King Salman's son) to Deputy Crown Prince and a costly, but unsuccessful war in Yemen are behind the current discontent.
"Either the King will leave Saudi Arabia, like King Saud, and he will be very respected inside and outside the country," the prince told The Independent. "Alternatively Prince Ahmed will become Crown Prince, but with control of and responsibility for the whole country – the economy, oil, armed forces, national guard, interior ministry, secret service, in fact everything from A to Z."
Prince Ahmed is said to be a favourite due to his willingness to clean up the justice system, opposition to political detentions and trouble-free lifestyle. "Prince Ahmed wants to introduce reforms like freedom of thought, cleaning up the justice system and freeing political prisoners who don't have anything to do with terrorism," the anonymous prince said.
"Many political prisoners have been in prison since before 2001 because of their wise opinion and their moderate Islamic views. If Prince Ahmed has the authority he will allow such people out." He added: "The eldest brothers want him because he is healthy and wise, and he has been clean all his life. He is not in trouble with gambling, women, drink or drugs.
"Prince Ahmed likes the desert, hunting and sitting by the Red Sea or in Taif, by the mountains. He is religious but open-minded, he knows English and follows the world news."
The International Monetary Fund (IMF) has warned that Saudi Arabia could run out of financial assets by 2020 if current spending policies continue. Riyadh has drawn up plans to reduce spending and issue bonds to make up for the shortage in revenue caused by lower oil prices, but the lender has said that these measures are not enough.
© Copyright IBTimes 2023. All rights reserved.