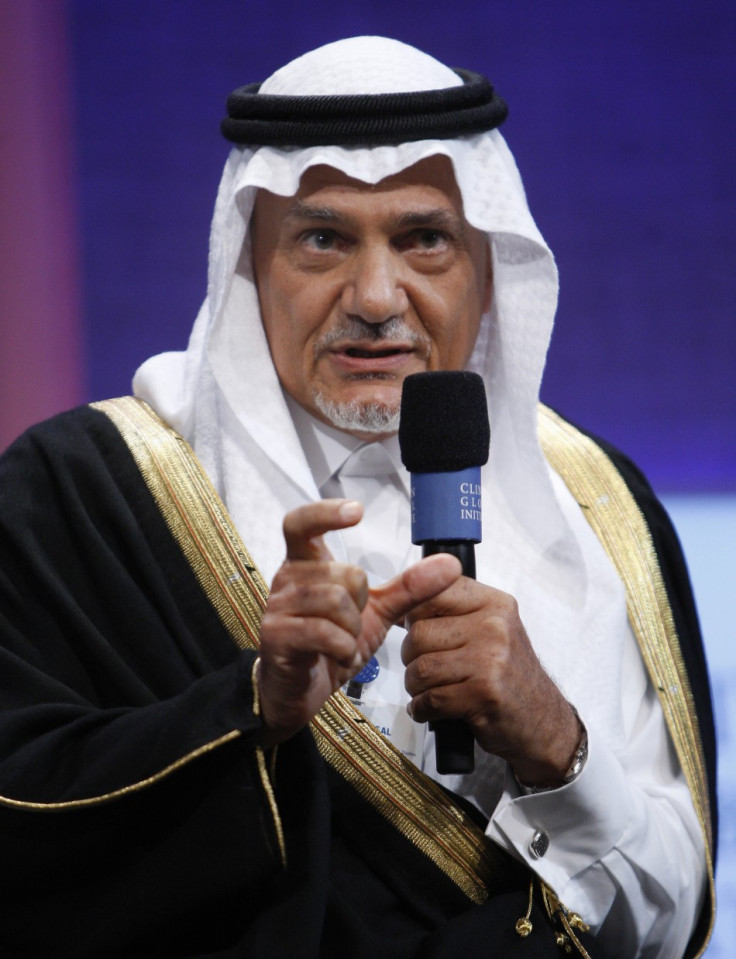 Saudi Arabia is considering acquiring nuclear weapons, following in the footsteps of Israel and Iran, its former intelligence chief Prince Turki al-Faisal said.
The former government official and member of the royal family said that as regional tensions increase Saudi Arabia is ready to consider all possible options, the Arabic news agency Asharq Alawsat reported.
"Our efforts and those of the world have failed to convince Israel to abandon its weapons of mass destruction, as well as Iran... therefore it is our duty towards our nation and people to consider all possible options, including the possession of these weapons," Faisal told a security forum in Riyadh.
"A (nuclear) disaster befalling one of us would affect us all," he added.
His comments came as Saudi officials have criticised both Iran and Israel for their nuclear programmes.
They say that Israel's refusal to admit or deny having nuclear weapons is increasing regional tension. They also criticise Israel for actively remaining secretive about its own nuclear programme while voicing concern about other countries' similar plans.
As the country has never signed the Nuclear Non-Proliferation Treaty, it is not subject to inspections and the threat of sanctions by the United Nations nuclear watchdog, the International Atomic Energy Agency.
In contrast Iran's nuclear programme has been under increasing international scrutiny and sanctions after Western countries accused Theran of seeking to acquire the atomic bomb, which the government denies.
As a consequence Riyadh is also stepping up its efforts to develop its own nuclear power, for "peaceful means", Prince Turki added.
In June, Abdul Ghani Malibari, who works at the Saudi civil nuclear agency, announced the country plans to build 16 civilian nuclear reactors in the next two decades at a cost of 300 billion riyals ($80 billion), which he said would be used for power generation and desalination in the desert kingdom.