Saudi Oil Minister Ali al-Naimi says crude demand is growing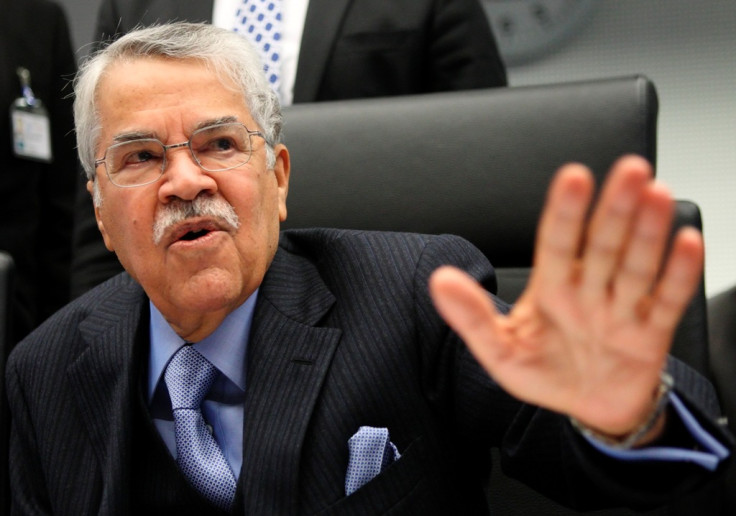 Saudi Arabia's Oil Minister Ali al-Naimi has said that oil demand was growing and that the markets remained calm, in some of his first public comments since the price of crude bounced back from a near six-year low.
Naimi, speaking on the sidelines of a conference in the port city of Jizan, southwest Saudi Arabia, said: "Markets are calm now ... demand is growing."
"I don't like to talk about oil because we want calmness. Why do you want to bring up the prices issue? Leave the prices alone," he added.
Brent crude was trading 0.84% higher at 59.15 a barrel at 12.30pm GMT.
Commerzbank Corporates & Markets said in a note: "The considerable fluctuations in the prices of the two oil types WTI and Brent of late are due in part to the fact that they are both trading close to their psychologically important thresholds of $50 and $60 per barrel respectively. We expect oil prices to continue their downswing in the short to medium term, for there is no fundamental justification as yet for any sustained price rise.
"The fact that Ecuador is now also praying for an extraordinary Opec meeting, Nigeria having already spoken out in favour of this, merely illustrates the desperation some Opec countries are feeling in view of the massive price slump. We are confident that no such meeting will be held. After all, the strategy pursued by the key Opec players in the Arab Gulf is to put the brakes on non-Opec production growth in a bid to defend their own market shares.
"Any voluntary reduction in Opec production would be counterproductive and is therefore unlikely. Clearly the market is still oversupplied, and US oil production continues to grow unperturbed...In other words, the market could once again find itself negatively surprised. That said, it should be noted that the high inventory build is partly due to the strike by refinery workers, which is preventing crude oil - the primary product - from being processed."
A senior Gulf Opec delegate told Reuters on 24 February that crude prices around $60 a barrel were "OK for now", rejecting calls from some members to hold an emergency meeting before the cartel's next scheduled gathering in June 2015.
Al-Naimi was the driving force behind Opec's November 2014 decision to fight for market share, instead of cutting output to prop up oil prices, a decision that sent prices down to unexpected levels.
© Copyright IBTimes 2023. All rights reserved.