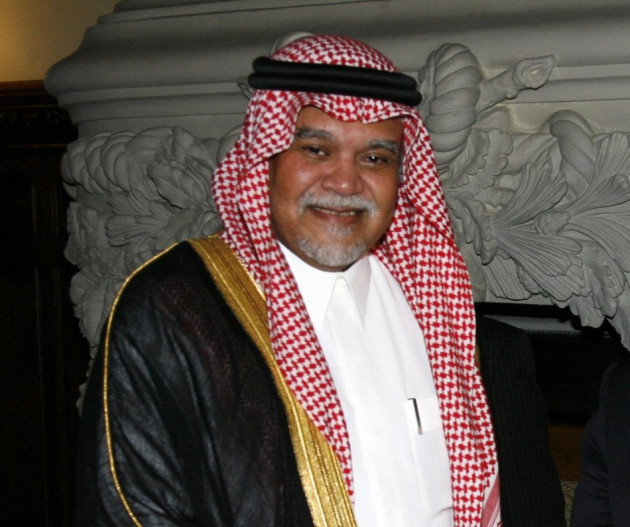 Saudi Arabia has said a major overhaul in Washington-Riyadh relations is underway over the US stance on the ongoing Syrian conflict and Iran's nuclear programme.
Days after Riyadh rejected the two-year rotating membership in the UN Security Council, the kingdom's intelligence chief Prince Bandar bin Sultan said there will be a "major shift" in the Gulf kingdom's ties with the US.
Reports suggest that Saudi Arabia, a key supporter of the rebels waging civil war against Bashar al-Assad, is particularly disappointed about America's refusal to take action against the Syrian president. It is also concerned about America's attempts to build relations with Iran, having long demanded strong action against Tehran's nuclear ambitions.
Prince Bandar is believed to have expressed Saudi Arabia's disappointment with America's foreign policy during his meeting with European diplomats. The intelligence head was his country's ambassador to the US for 22 years and is generally considered a foreign policy hawk, although it is unclear whether King Abdullah, Saudi Arabia's head of state, shares Bandar's stance.
"The shift away from the US is a major one. Saudi doesn't want to find itself any longer in a situation where it is dependent," said an informed source on Saudi Arabia foreign policy, according to Reuters.
The rift between the two strategic allies was made clear US Secretary of State John Kerry publicly acknowledged their differences on Syria.
Following his emergency talks with Saudi counterpart Prince Saud al-Faisal, Kerry told reporters: "We know that the Saudis were obviously disappointed that the [Syria] strike didn't take place. It is our obligation to work closely with them - as I am doing. The president asked me to come and have the conversations that we have had."
"We were working together on some challenging issues and we share the same goals, whether it's ending the civil war on Syria, getting back to a democratic government in Egypt, preventing Iran from acquiring nuclear weapons. The question of how you get there all on these issues is what we're working through right now - with the Saudis and other international partners," US State Department spokesperson Marie Harf said at a daily briefing.
Saudi Arabia has been a major US ally in the Middle East for several decades. Riyadh has received strong military support from Washington in return for its oil supplies.