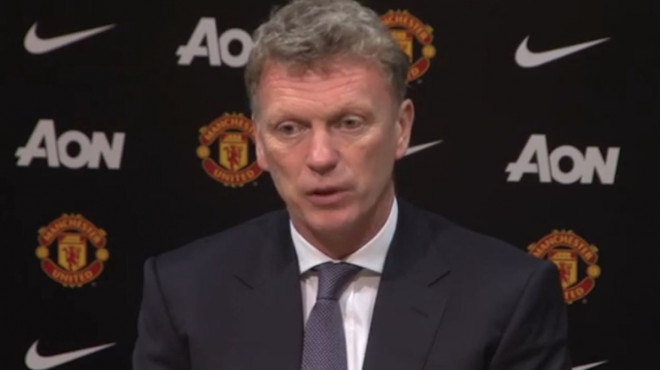 Robbie Savage believes managing Manchester United is extremely strenuous for David Moyes and that he is unfit to manage the English champions in the same way as Roy Hodgson was not compatible to manage Liverpool.
The 39-year-old is also of the opinion that all the good work done by former manager Sir Alex Ferguson, is being undone under the present circumstances. During Moyes' tenure so far, the Red Devils have tumbled down the table and currently sit seventh in the Premier League table with 51 points from 31 matches.
Moyes has repeatedly pleaded for time to turn around the club's fortunes in the upcoming seasons and also has the backing and financial support to sign players next summer. However, the former Blackburn Rovers and Derby County player cites that the Glaswegian is a good manager but is not destined to be a success at Old Trafford.
"Moyes looks a pale, frightened man consumed by the pressure. I'm at the point now where I believe the job is too much for him. Just as Roy Hodgson never quite clicked at Liverpool, I fear Moyes and United might be destined to remain square peg and round hole," Savage told the Mirror.
"Should they [club's hierarchy] get rid of Moyes just 10 months after giving him a six-year contract? It seems inevitable now. We have reached the stage where 50 years of tradition at Old Trafford is being dismantled in a single season."
"Up until now, I've always maintained Moyes should be given £200m to rebuild his squad - but enough is enough. I hope Moyes goes on to achieve great things in football - but now I fear it will not happen for him at Old Trafford," he added.
Savage also went on to slate Moyes' selection in United's previous league fixture against Manchester City which included two players signed for £27.5m and a club-record fee of £37.1m - Marouane Fellaini and Juan Mata.
"When my 10-year-old boy asks why Juan Mata is playing on the right and Marouane Fellaini on the left, and I have to tell him that I've no idea, something is badly wrong. United didn't spend £65m on those two players to use them in a formation so alien to their talents, so what is the point of giving their manager another £200m in the summer if there is no clear purpose behind the spree?" Savage questioned.