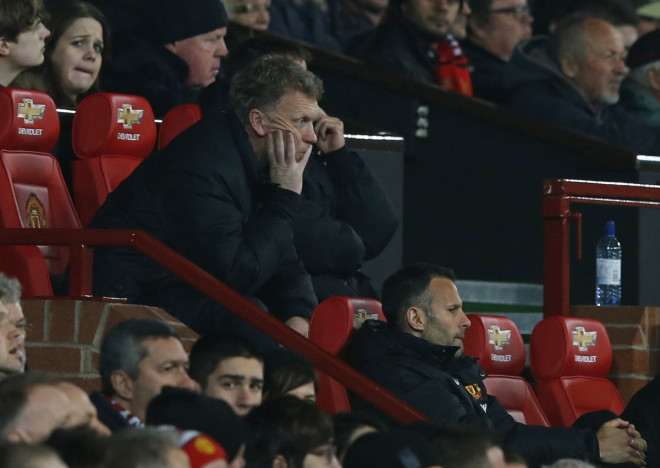 Former Manchester United keeper Mark Bosnich claims Ryan Giggs has fallen out with David Moyes but believes that the Welshman is not the only one to have developed discontentment with the manager through the club's dismal campaign.
The Glaswegian has come under increasing pressure since his appointment last summer. The Red Devils are witnessing a steady fall in the league this season. They find themselves seventh in the table with 51 points from 31 matches, 12 points behind fourth placed Arsenal and 18 off leaders Chelsea.
Earlier this month, United fanzine called Red Issue had published a reported standoff between Moyes and Giggs.
Despite the rumours being denied by a club spokesperson, Bosnich states that there are many things going wrong at Old Trafford for which the club's hierarchy must take swift action to resolve them.
"I'm hearing very strong rumours that Ryan Giggs has had a falling out with the management. I don't think he is the only one [who is unhappy] so there are a massive amount of problems there and they need to be sorted quickly," Bosnich told talkSPORT.
"That is a real shame because that is somebody there with exceptional experience. He has been like an institution at Man United, just as much as Sir Alex Ferguson. It has been obvious for some time that things are not quite right there."
United suffered a 3-0 hammering in their previous league fixture at Old Trafford at the hands of archrivals and neighbours Manchester City. The dismal performance made the club's legendary midfielder Paul Scholes hit out at the club's £27.5m signing Marouane Fellaini for his lacklustre displays since joining from Everton last summer.
Despite the former England international's insistence that Moyes should be backed, Bosnich believes that Scholes' lashing out signals that there is further disappointment surrounding the English champions insisting that the club must be worried about the downward spiral.
"There are things seeping out that things are not well behind the scenes. The fact that a lot of old players are coming out [with criticism], like Paul Scholes, tells me there are definitely problems behind the scenes," the 42-year-old explained.
"The slide has been absolutely incredible. The board have to back the manager while he is employed by the club, but they must be concerned behind the scenes with how things are going," Bosnich concluded.