Scandal season 5 returns in a couple of days and the synopsis of episode 10 is out. Though it is not divulging much detail about Olivia Pope and President Fitz Grant's future as a couple, but it does hints at the aftermath of their breakup.
A promo released by ABC network reveals an awkward meeting between Liv and Fitz's ex-wife Mellie Grant. She dropped in to the crisis manager's office and shows her the biography she wrote. She insists Liv reads it and even offers money to do it. Before leaving the office, Mellie tells her to read it and give feedback as she plans to launch it before the elections.
It will be interesting to learn what Mellie has written in the book and why she want her former husband's former girlfriend to read it.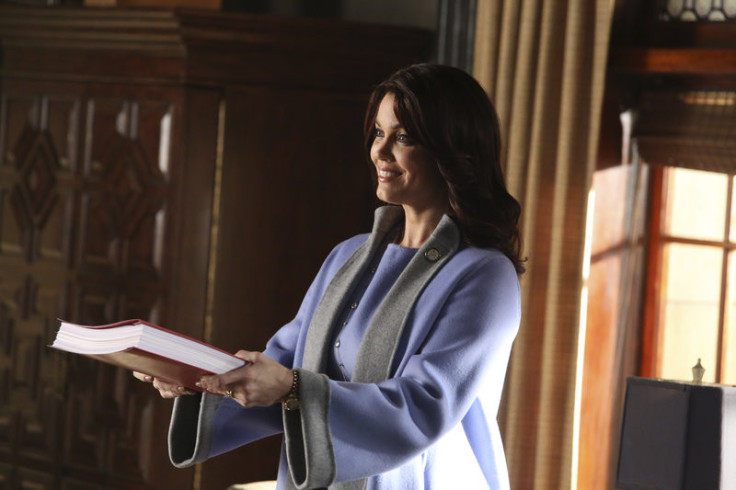 The official synopsis of the midseason premiere reads: It's Hard out Here for a General – It's been six months since Olivia and Fitz have broken up, and they are both handling their newfound freedom in very different ways. Meanwhile, the Pope and Associates team take on a case that could lead to a national crisis on the red-hot return of Scandal.
In the episode, Huck will inform Liv about a very special client, the head of the NSA (National Security Agent).
The episode title It's Hard Out Here for a General also suggests at the interesting case that she will investigate. Scandal season 5 midseason premiere episode will air on Thursday, 11 February.