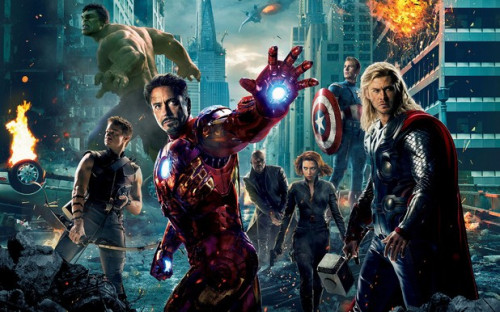 Scarlett Johansson who plays Black Widow in Marvel's film series (Iron Man 2, The Avengers and upcoming Captain America: The Winter Soldier) has been talking about the script of the in-production and much awaited sequel, Avengers: Age of Ultron, reports Total Film.
"I think the script is dark and it's dry," says Johansson. "It's got this amazing one-liner, glass-cutting sense of humour."
Calling the film dark might raise a few questions among fans familiar with Whedon's previous work. Apparently, the director has a knack for killing off characters.
The actress though sounds quite impressed with Whedon's vision:
"Obviously the script is very cerebral. It doesn't lose that exciting comic book aspect that people enjoyed in the first film, but it's smart and it feels like the next instalment. It doesn't feel like a rehashing, it feels like these characters are moving forward, plotlines are moving forward," she says.
Talking about the substance and content of the film, (superhero movies are often criticised by Hollywood folks as simple 'popcorn entertainment' with no real emphasis on plot or storyline) Johansson adds:
"It's deep and I think that's why people really respond to the Marvel universe, because the films are fun and exciting and have all that flashy stuff, but there's a gravity to them. People can expect that gravity this time around."
Another update on the Avengers sequel is the addition of a new actor to the ensemble cast. According to The Hollywood Reporter, Joss Whedon has signed on Thomas Kretschmann (who plays Van Helsing in NBC's Dracula) as Baron Wolfgang von Strucker, a villain from the comics who, in the Marvel-verse, is a Nazi officer.
So it looks like the film's titular villain, Ultron (who's being voiced by James Spader) will have some company.
Directed by Whedon and featuring new additions James Spader, Elizabeth Olsen and Aaron Taylor-Johnson along with Robert Downey Jr, Mark Ruffalo, Chris Hemsworth, Chris Evans and Samuel L. Jackson reprising their respective roles, Avengers: Age Of Ultron will open in the UK on 1 May, 2015.