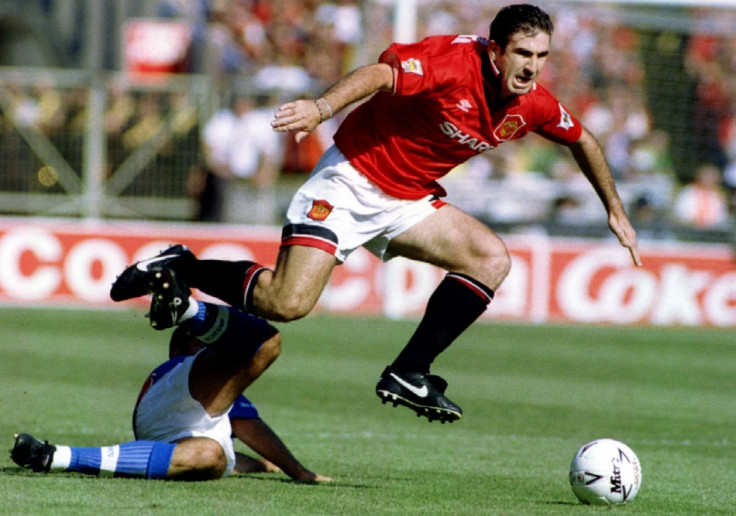 Bayern Munich talisman Bastian Schweinsteiger has championed Manchester United legend Eric Cantona and French football icon Zinedine Zidane as two of his footballing heroes.
The German international has been regularly linked with a move to Manchester United over the last 18-months and he admits he would have loved to have played with one of Old Trafford's most famous players.
Cantona won four Premier League titles and two FA Cups during his remarkable Manchester United career and is widely credited as being the catalyst to the Red Devils' subsequent domination of English football.
Schweinsteiger suggests Cantona, like his mercurial compatriot Zidane, had a special talent that was palpable every time he played for Manchester United. The Bayern star believes the duo, and in particular Zidane, had an aura about them that is rare in football these days.
"What is football without its heroes and thousands of adoring fans backing them till the very end?" The one-time Manchester United target told the Hindustan Times.
"When I was growing up in Kolbermoor, Germany, I used to admire my elder brother Tobias. By the time I earned my jersey for Bayern Munich and later for Germany, I started admiring a bunch of international players.
"Zinedine Zidane will, of course, be my idol, but Eric Cantona as well. Zidane, though, was something special. I think I don't have to mention why, but what inspired me the most was that Zidane was leading the team through the way he played; he was not a person of big words but a leader because of his aura,"
In addition to championing the unique abilities of Zidane, Schweinsteiger intimates he would have loved to have played alongside Eric Cantona during his pomp at Manchester United.
"I would have loved to play with Cantona, too; he had something that was inspiring." The playmaker concluded.
Eric Cantona spent just five years at Manchester United and although it was at times a hugely controversial career, most notably when he launched a Kung Fu kick into the crowd and was subsequently banned for eight months, he is widely considered one of the finest signings Sir Alex Ferguson ever made.
Manchester United bought the temperamental Frenchman from Leeds United in November 1992 for just £1.2 million. He scored 82 goals in 185 games but then surprisingly retired from football at the end of the 1996-1997 season.