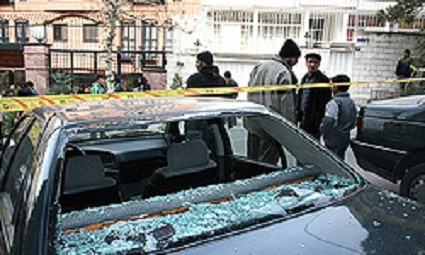 A Tehran University scientist was killed in an explosion on January 11 in the Iranian capital.
The blast was caused by a magnetic bomb attached to a car by a motorcyclist, the Associated Press reported. Two other people who were travelling with the professor in the car were injured.
The scientist has been identified as Mostafa Ahmadi Roshan.
Roshan was working on a project to make polymeric membranes used to separate gas, according to the Fars news agency. But unconfirmed reports said the professor was working as a nuclear scientist in Iran's uranium enrichment programme.
In 2011 and 2010, three other scientists were killed in similar incidents and two of them were reported to be working on nuclear projects.
The present head of Iran's nuclear agency, Fereydoun Abbasi, escaped a similar attack in November 2010.
Although no one has claimed responsibility for the attack, the Iranian government often accuse Mossad, the Israeli intelligence agency of carrying out such attacks.