Scientists suspect first US mosquito-transmissions of Zika in Florida
Probers can't find any other transmission source, pointing to troubling disease evolution in the US.
Two new mysterious cases of the Zika virus in Florida are triggering fears that the first Zika-carrying mosquitos are now spreading the illness in the US.
The two latest cases bring the total to four in the state, which are not apparently linked to travel to a nation with a Zika outbreak or via sex with a traveller to such country. Investigators suspect — though are not yet confirming — that the cases indicate the disease has breached an important new barrier in the US and is being transmitted directly by Zika-carrying mosquitoes for the first time in the America.
"Evidence is mounting to suggest local transmission via mosquitoes is going on in South Florida," said Tom Skinner, spokesman for the US Centers of Disease Control. "These cases fit similar transmission patterns for mosquito-borne diseases that we've seen in South Florida in years past," he told Reuters.
If confirmed, the cases would also be the first mosquito transmission of the virus outside Latin American and Caribbean nations.
The new transmission route would be a serious evolution of the disease since mosquitoes are ubiquitous in the state, and bug control can be challenging. Health officials have long worried that the dire problem in Brazil could easily spread to the southern US where the temperature and humidity — and mosquitoes — are similar.
Florida already has the second-highest number of Zika cases in the nation this year — behind New York — at 381. At least 53 pregnant women in the state are believed to be infected, which is a particular concern because the virus can cause unusually small heads and brains — microcephaly — or other birth defects in their babies.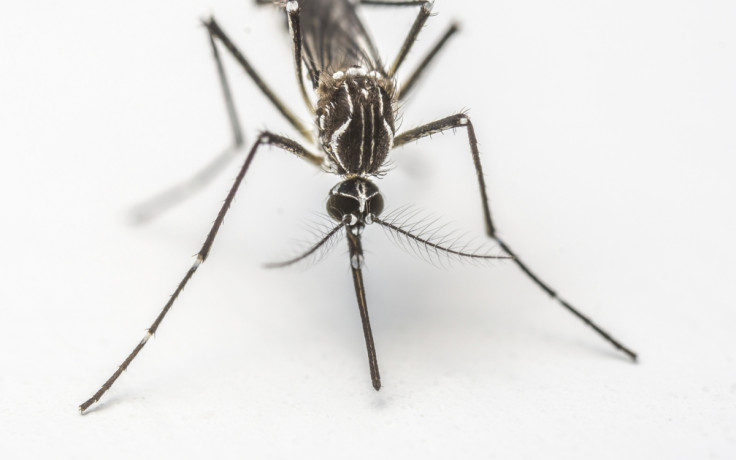 New York just reported its first Zika-related birth of a baby with microcephaly. A woman with Zika in Spain also gave birth this week gave birth to a microcephalic baby, who is believed to be the first such birth in Europe.
Among 17 new travel-related cases were identified in Florida on Wednesday (27 July) — a single-day record in the US — four of which involved pregnant women, reports the Miami Herald.
The World Health Organization has declared the Zika virus a global public health emergency because of the risk to newborn children.
CDC investigators are working with local Florida authorities to continue to investigate the four perplexing cases. They will also survey and test residents within a 150-yard mosquito fly radius of the address of each of the people in those cases. Insects from the areas are also being tested.
© Copyright IBTimes 2023. All rights reserved.