A Spanish woman infected with the mosquito-borne Zika virus has given birth to a baby with microcephaly, the first such birth to have occurred in Europe. Spanish doctors identified the brain-disease in the fetus back in May 2016, but the couple decided to keep the baby.
The current Zika virus outbreak in Latin America constitutes a global health concern after surfacing in Brazil in early 2015. Cases have been identified all over the world, with Spain registering 190 known cases of Zika infection to date.
In June 2016, a pregnant woman living in Slovenia was found to have had the Zika virus, although she decided to have an abortion. The virus has been linked with microcephaly – a brain disease where babies are born with abnormally small heads - besides a range of other developmental problems.
But the effects of the virus are still being investigated, which often brings about flu-like symptoms in most people. There are no reported deaths to date.
Scientists have identified that Zika can be passed on from mother to baby in the womb and through unprotected sexual intercourse. Although the virus has been found in bodily fluids such as saliva, it is not known whether it can spread through these routes.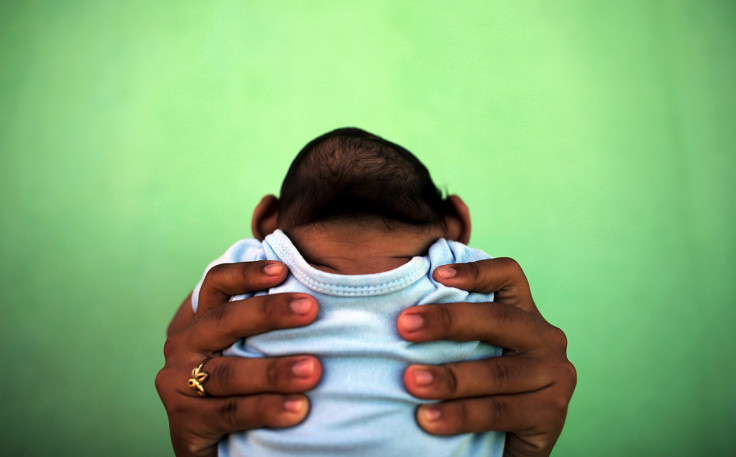 Felix Castillo, the neonatal chief at Barcelona's Vall d'Hebron University Hospital, said the baby was born by cesarean section and the child's vital signs were "normal and stable".
According to the BBC, he added that the child's head is "smaller than normal and that it has microcephaly" and that the child was being monitored around-the-clock. It is believed that the woman contracted the virus during a trip abroad, but the specific country has not been mentioned.
A new report, published in science journal Nature Microbiology on 25 June 2016, said that projections suggest about 93.4 million people will catch the virus. As of 30 June, over 1,600 cases of microcephaly, linked with Zika, have been reported in five countries. It is estimated that the current outbreak will come to an end within three years.