For years, the Church of Scientology has owned several grand and historic properties across England, purchased as part of a global expansion plan to build "Ideal Organisations" — religious centres — in new communities across the world. Critics of the church accuse it of being a "cult", which it strenuously denies, saying it is a legitimate religion.
In 2007, Scientologists purchased the Windmill Hills Nursing Home, a Grade II listed former care home and school in the heart of Gateshead, a short walk from the iconic Tyne Bridge, for £1.5m ($2.2m, €1.9m). It later passed to the Australian arm of the church, the Church of Scientology Religious Education College Incorporated, in 2009, according to Land Registry records.
A planning application was lodged by a Scientologist called Richard Pickles with Gateshead council in 2007 to turn the building into "a place of worship and religious instruction", and permission was granted. But the church never made good on that application, which has now expired.
"Any new use of the building would be likely to require a further planning application," said Emma Lucas, development manager at Gateshead council. She said there had been contact between the council and the church after a fire at the property in 2012, which needed emergency works to repair the roof of the protected building.
"Since then the council has monitored the condition of the building and would take any enforcement action that is considered appropriate either under listed building or planning legislation," Lucas said. Part of the council's Local Plan 2015 for Gateshead includes "bringing the former Windmill Hills nursing home back into use by ensuring development".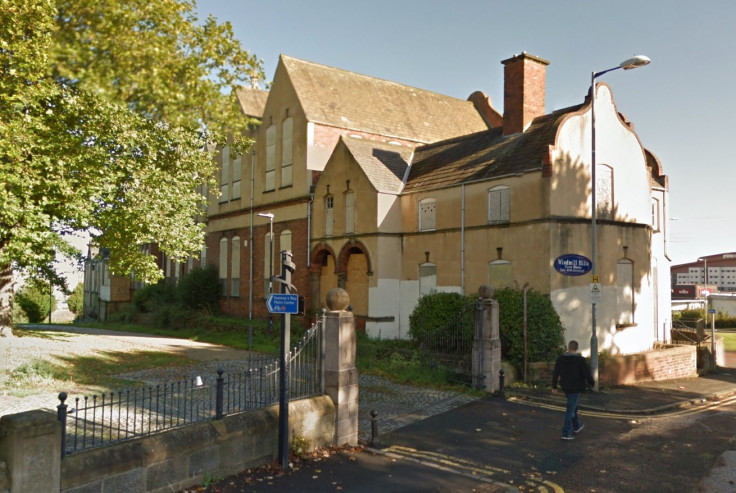 "It's a shame that it's been left to be so dilapidated, and left to go into such a state," said Angela Douglas, a Labour councillor for the Bridges ward in Gateshead where Windmill Hills is located. "Just use the building or sell it, get rid of it, let somebody else have a chance of redeveloping it."
Keith Shevill is licensee of the Black Bull, a pub that shares a car park with the Windmill Hills property. The Scientologists take care of the grounds and he worked with them to clear up the car park, cutting down old trees and hedges. But he said "absolutely zilch" has happened to the main property, aside from work to repair fire damage. He said drug takers have used the vacant building.
"Having a wreck beside you is a bit naughty," said Shevill. "It doesn't do the area any favours... It's a shame because my uncle was in there years ago when it was an old people's home. It was a magnificent property and it just went to rack and ruin."
Around Christmas 2015, the Scientologists came along to the Black Bull with plans to show Shevill what they intend to do with the property over the next two or three years. "But nothing has happened the past five years that I've been here," he said, though he does not want to see the council issue a compulsory purchase order.
"The ideal Org programme is entirely about creating churches that provide an ideal environment for people to engage in religious services and as an emanation point for all the church's social programmes – including drug rehabilitation and education, criminal rehabilitation, human rights and moral education, youth literacy and disaster and suffering relief," said Graeme Wilson, a spokesman for Scientology in the UK.
"It is not about anything else. It is contributed to by parishioners who support this purpose – in exactly the same way that followers of other religions contribute to better churches and places of worship for their religions, the world over.
"The creation of really wonderful places of worship requires a lot of effort and wherewithal. Our parishioners have been brilliant in being actively involved in purchasing buildings and fundraising for renovations. But the cost is great and takes time. We are nonetheless making great strides forward in England. We have just completed major phases in the refurbishment and expansion of the church at Saint Hill, East Grinstead – which has been the focus for the last little while. Next will be Pitmaston in Moseley, followed by the others as quickly as we reasonably can."
The building in Gateshead is one of several owned by the Church of Scientology and yet to be redeveloped after years. Others are the Duckworth's Essence Distillery in Trafford, Pitmaston House in Birmingham, and the Royal Fleet Club in Plymouth.